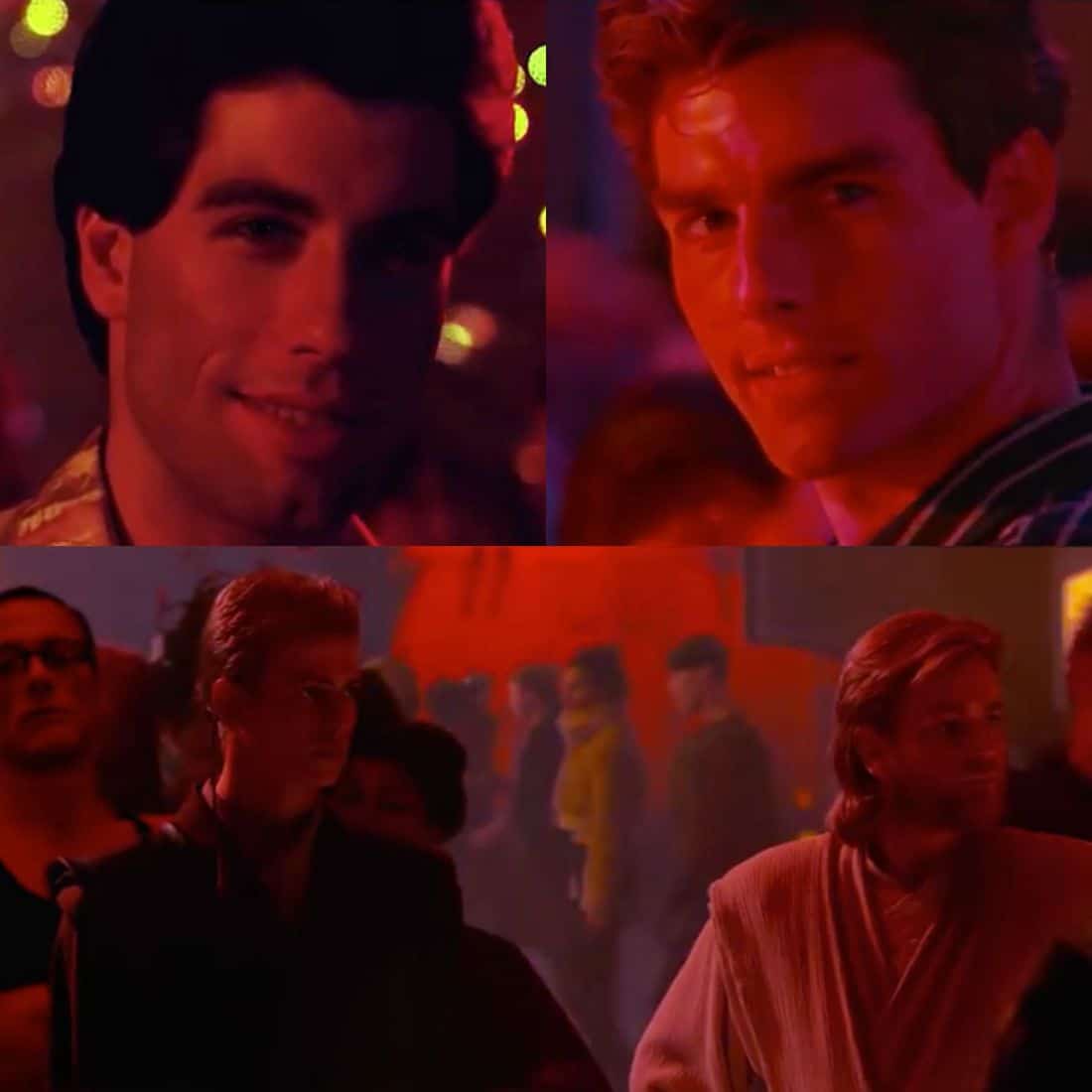 Have you ever noticed that club scenes in movies, by and large, look the same? One devoted film aficionado with some serious skills did and saw the opportunity to utilize Hollywood's one-dimensional view of nightclubs to create an epic movie mash-up unlike anything we've ever seen.
Antonio Maria Da Silva's Hell's Club embodies the archetypal Hollywood nightclub, only here "all fictional characters meet. Outside of time. Outside of logic." EW writes,
Tom Cruise from Collateral meets Tom Cruise from Cocktail, while Al Pacino from Carlito's Way watches Cameron Diaz from A Life Less Ordinary dance alongside Mark Wahlberg from Boogie Nightsand John Travolta from Saturday Night Fever. Pacino from Scarface is there too, as are Mike Myers from Austin Powers, Wesley Snipes fromBlade, and Arnold Schwarzenegger from Terminator, to name but a few of the many movies represented in the clip. (Michael Jackson and Darth Vader make appearances too).
As io9 notes, Hell's Club serves as a "pointed critique of Hollywood's insistence that all clubs look exactly same."
Watch the must-see-short, below: