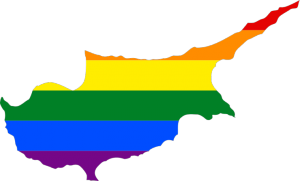 The Cyprus Medical Association and Cyprus Tourism Organization have launched investigations into a British tourist's claim that he was kicked out of his hotel after management became aware of the his HIV-positive status.
According to the Daily Mail, the unnamed man was taken to the hospital after a minor injury while vacationing in Cyprus and disclosed his status to medical staff. A doctor from the clinic then reportedly called the hotel where the injured man was staying and informed them of his condition, recommending that the hotel "burn the sheets and the bedspread and to disinfect the room."
"This is a breach of medical confidentiality. It is strictly forbidden,"  said Stella Michaelidou, the head of the board of the HIV/AIDS Support Centre, KYFA. "It's like in the 80s before we knew what HIV was. It's ignorance and we have to solve this… You may [expect to] find this ignorance in an ordinary person, but in a doctor?"
As news of the man's condition spread across the resort area, the man reportedly had trouble finding another hotel to stay at.
"Unfortunately, the elements of the case reveal the deeply rooted, widespread and extremely persistent prejudices surrounding the issue of HIV/AIDS and are based on ignorance and lack of information, even by health professionals," said Eliza Savvidou, the island's Commissioner for Administration and Human Rights. "The circumstances of this case, unfortunately, not only tarnish the image of the involved professionals, but also the image of Cyprus internationally."
Anti-LGBT discrimination is illegal in Cyprus, although the Mediterranean country remains socially conservative due to influence from the Eastern Orthodox Church.