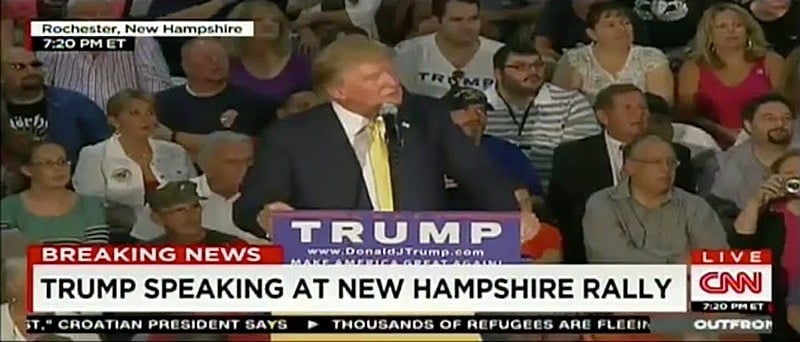 Donald Trump headed to New Hampshire yesterday after Wednesday night's debate and got a taste of the questions that are going to be coming his way, given his long-running birther campaign against President Obama.
After speaking at the rally, Trump took questions from the crowd. This was the first:
"We have a problem in this country, it's called Muslims. Our current president is one. You know he's not even an American….We have training camps growing where they want to kill us. That's my question: When can we get rid of them?"
Trump knew he was in for it: "We need this question? The first question?"
His reply?
"A lot of people are saying that and a lot of people are saying that bad things are happening out there. We're going to be looking at that and a lot of different things."
Watch: