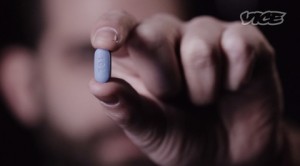 A case study of 600 men in San Francisco taking Truvada to prevent HIV infection revealed not a single member contracted HIV throughout the 2.5 year-long study reports POZ.
Researchers found PrEP effective but pointed out many of the men in the study were less likely to use condoms and many of them contracted at least one STI over the 2.5 year duration of the study. 30 percent of the men in the study contracted an STI within six months of starting PrEP, and another 50 percent contracted one within a year of starting the medication.
However, researchers noted that taking Truvada didn't increase sexual risk-taking habits, a concern voiced by some opponents of the medication. Many of the men in study were already deemed at risk of contracting a STI based on their sexual habits and statistics indicate that the rising rate of STI's predate the advent of PrEP.
The group taking Truvada spent an average time of 7.2 months on PrEP. However, researchers say they can't personally account for every individual's adherence to the medication's daily regiment.
The study bodes well for PrEP proponents as President Obama recently announced a plan to reduce HIV infections by 25 percent by the year 2020 through his Affordable Care Act that will grant full access to PrEP services and provide housing and treatment services to keep newly infected patients on a regimented care plan.