Director Roland Emmerich has been accused of "whitewashing" Stonewall by making its lead character a straight(ish) white man (inspiring a boycott), and a stand-in for, well, himself (read our film critic Nathaniel Rogers' review here).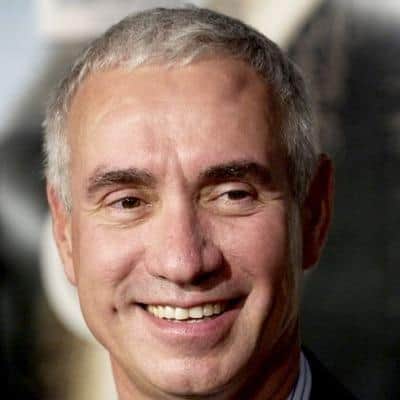 "As a director you have to put yourself in your movies, and I'm white and gay," Emmerich told Buzzfeed this week.
A new Twitter account called @RolandMovies mocks Emmerich for his alleged whitewashing, presenting hypothetical films as cast by the Stonewall helmer.
The films, presented as individual tweets, present movies like Tutti Frutti: The Little Richard Story starring Neil Patrick Harris, Cassius, The Muhammad Ali Story starring Ryan Gosling, and Leonardo DiCaprio as Kunta Kinte in Roots: Rebooted.
Nick Jonas as Bayard Rustin, Anne Hathaway as Rosa Parks, Tom Hanks as Barack Obama, and the Jackson 5 story starring The Osmonds, below.
"MLK led a nation to freedom. Meet the gay man who led MLK to…himself"

Nick Jonas is Bayard Rustin

BROTHER OUTSIDER pic.twitter.com/on7SjSSLkR

— not Roland Emmerich (@RolandMovies) September 25, 2015
"It took one woman sitting down to make a nation stand up"
ROSA: The Movie, dir. Roland Emmerich (Stonewall, Moon 44) pic.twitter.com/MM3ZcOTYYF

— not Roland Emmerich (@RolandMovies) September 23, 2015
🇺🇸 THE AUDACITY OF HOPE 🇺🇸

In theaters February 2016

dir. Roland Emmerich (Stonewall, The Patriot)#yeshedid pic.twitter.com/tbbk5naoHd

— not Roland Emmerich (@RolandMovies) September 24, 2015
preview… in theaters 2017! 👦🏼GARY, INDIANA: The Jackson 5 Story, dir. Roland Emmerich (Stonewall, 2012) #canyoufeelit pic.twitter.com/LSB6XFqiWB

— not Roland Emmerich (@RolandMovies) September 23, 2015
this fall, Pam St Clement stars in CAGED BIRD: The Maya Angelou Story 👵🏼

dir: Roland Emmerich (Stonewall, 10,000 BC) pic.twitter.com/tYTIRaOAn1

— not Roland Emmerich (@RolandMovies) September 23, 2015
(h/t papermag)