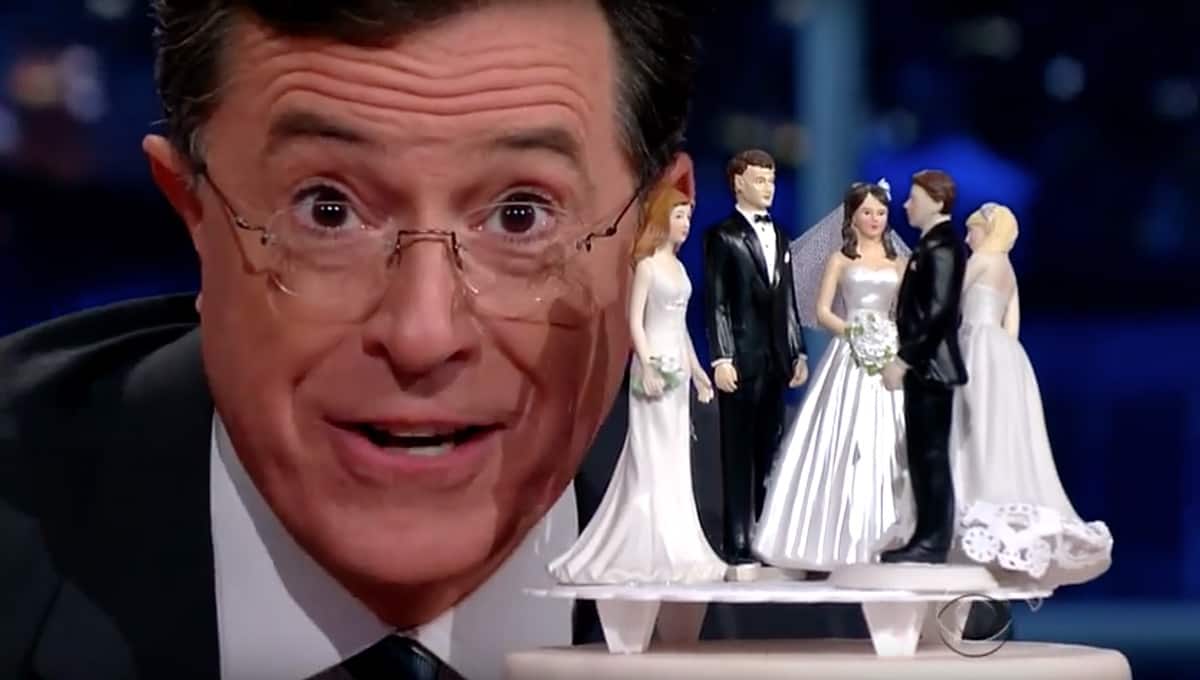 On last night's The Late Show, Stephen Colbert returned to Colbert Report territory with a hilarious segment on some of the ridiculous stuff being spouted about same-sex marriage these days, and offered up a marketing solution for how to deal with some of the nutty theories being thrown around.
Says Colbert:
"I was miffed when Kentucky County clerk and forehead magnate Kim Davis refused to issue marriage licenses to same-sex couples but I also felt bad for her when that judge sent her to jail and even worse when she was sentenced to spend an afternoon with Mike Huckabee."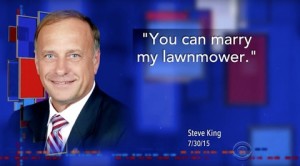 He quickly moves on to Rep. Steve King (R-IA), who said in July that the Supreme Court ruling means that "You can marry my lawnmower."
So, (perhaps as a component of his new lifestyle brand?) Colbert has decided to introduce a line of all-inclusive wedding cake toppers which include the classic "three women, two men where one man is married to two of the women and the other man is married to the other woman but his wife is also married to one of the other two wives," as well as "15 babies in top hats," and all other eventualities including Steve King and his lawnmower.
Watch: