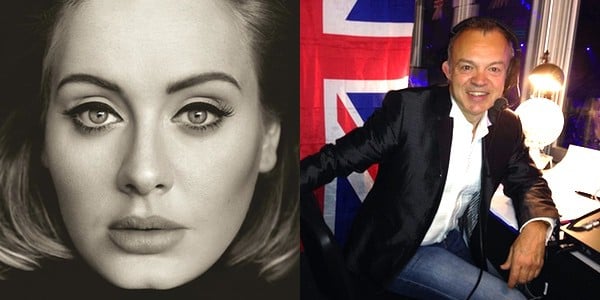 British TV viewers will hear Adele's much-anticipated album 25 in a one-hour November special hosted by Graham Norton, who will also interview the songstress.
The BBC reports:
Adele at the BBC" will be her first television appearance since performing Skyfall at the 2013 Oscar ceremony.
"I can't wait," said the star. "Graham and I get on great so it's going to be a laugh."
Calling Adele's new album "the music event of the year," Norton added: "This opportunity to spend an hour with Adele, her music and her stories is a truly rare treat.
"If I wasn't hosting this special I'd be sat at home watching it."
The show will be taped in front of a live audience on 2 November. Tickets will be allocated via a ballot, and applications are open now on the BBC Music website.
No date has been set for the show's broadcast.