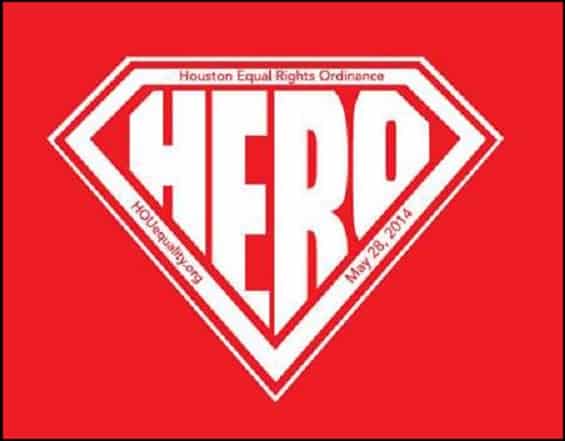 Houston's Equal Rights Ordinance could "go down big" on Tuesday, according to one political scientist at the city's Rice University.
Other experts say the battle over LGBT protections in the nation's fourth-largest city is still "too close to call."
But Rice's Bob Stein said early voting numbers indicate major increases in turnout among Republicans and African-Americans, who are more likely to oppose the ordinance.
"I've actually looked at the scenario, and think [HERO] could go down, and go down by a big margin," Stein told The Texas Observer. "That's the worst part. If it goes down closely, the council members and the mayor might try to amend it, but if it goes down by a big margin, it really becomes difficult to do much with."
Stein and others said HERO opponents have successfully employed the debunked transgender bathroom myth, making the debate about public safety rather than discrimination. They faulted HERO supporters for failing to adequately emphasize the negative economic impacts of repealing the ordinance, and for not mustering adequate star power early in the campaign.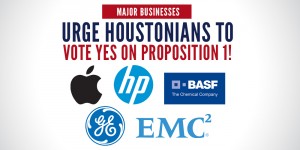 On Thursday, HERO received endorsements from former Secretary of State Hillary Clinton and the White House. And Friday, several Fortune 500 companies, including Apple, came out in favor of the ordinance. From Houston Unites:
Today, high-profile Fortune 500 companies joined the overwhelming majority of local Houston business leaders in support of a Yes vote on Proposition 1 to protect Houston's Equal Rights Ordinance.
Apple, General Electric, Hewlett Packard, BASF and EMC Corporation joined a strong roster of nearly 60 businesses that have joined our campaign, including the Greater Houston Partnership, Dow Chemical, the Houston Hispanic Chamber of Commerce and the Greater Houston Convention and Visitors Bureau. These businesses know that Houston needs an equal rights ordinance in order to attract and retain top talent—and send a message that the city is truly open for business to everyone. …
"Apple is proud to be a part of Houston with four stores that employ over 500 people. Our stores and our company are open to everyone, regardless of where they come from, what they look like, how they worship or who they love. Apple supports Proposition 1 as it sends a clear message that Houston is focused on a future of inclusion, diversity and continued prosperity."
But political scientists say it may be too little, too late.
"I just think the anti-HERO people have the right message, and I think the pro-HERO people may have the money, but like in the Spanish Civil War, having the right song might in this case be more valuable," Stein told the Observer, referring to the transgender bathroom myth. "Whether it's true or not doesn't really matter."
If HERO is defeated, many believe the City Council would attempt to amend the ordinance, with a carveout for restrooms and similar facilities, to mitigate economic damage.
For more of Towleroad's HERO coverage, CLICK HERE.
Watch a video in support of HERO featuring gay former NFL player Michael Sam below.