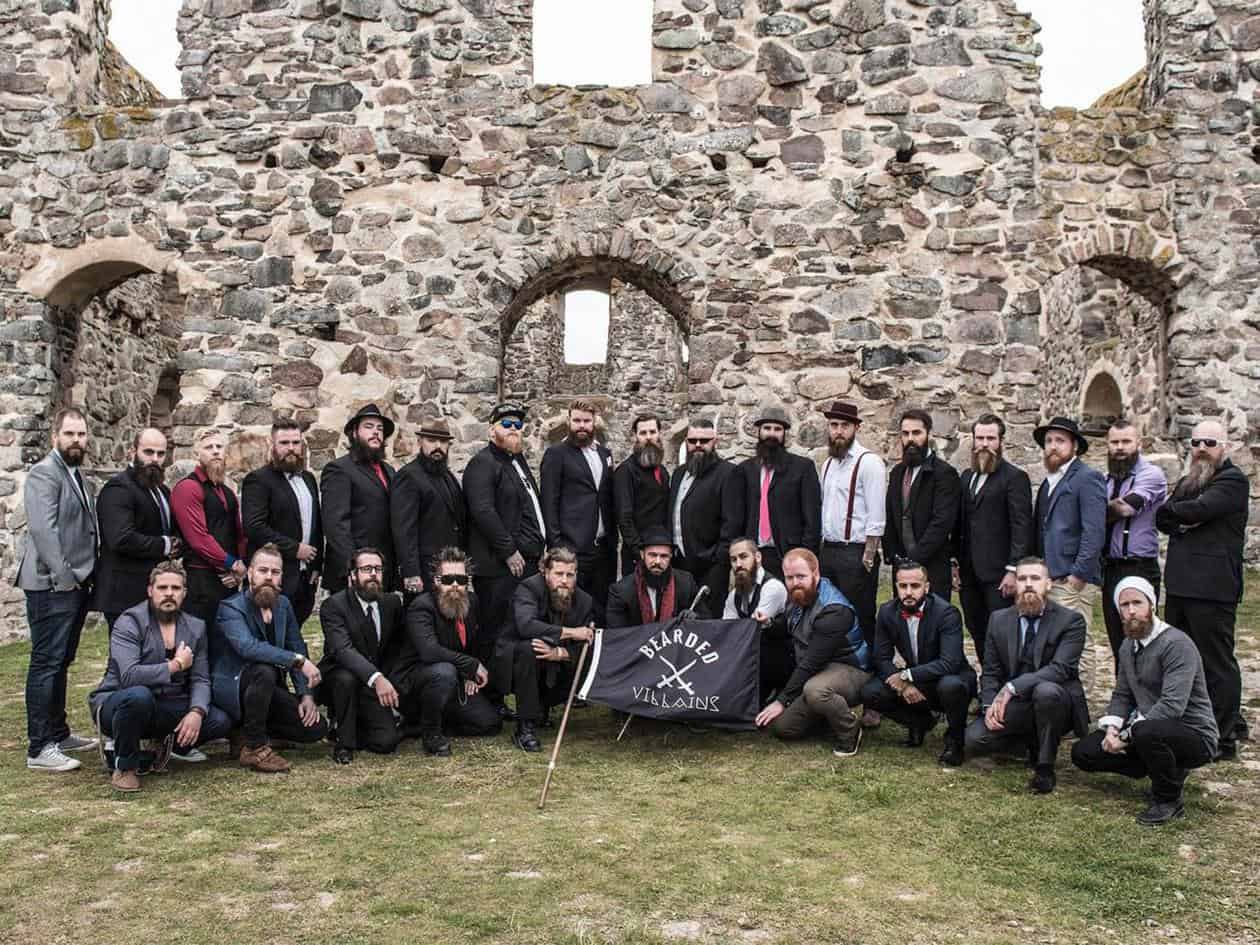 A beard aficionado group that calls themselves the 'Bearded Villains' was having a photo shoot in Sweden and were interrupted by the police after someone had called in mistaking them for ISIS terrorists, the group reported on Facebook:
Yesterday, we had our Bearded Villains flag shoot at a castle ruin called Brahehus.
In the middle of the shoot, two cops show up, telling us they got a call from someone saying that they drove past and saw about 30 terrorists waving a ISIS flag.
We had a good laugh with the cops, who had to respond to the call, but quickly saw that we weren't terrorists, out in the middle of nowhere, dressed in formal wear, hugging and laughing.
The group's logo is a crossed-sword flag that the caller thought was the flag used by ISIS.
https://instagram.com/p/8tVkqAtC3I/?taken-by=beardedvillains
The Bearded Villains movement was founded in the US in 2014, and on its website says it was created "with the purpose of showcasing bearded men with character". Mr Fransson said it was now active in more than 80 countries, and is responsible for a great deal of charity work as well as "standing up against injustice".
Asked if their flag had some similarities to the Isis flag, Mr Ekeblad agreed – but said it nonetheless felt strange that their besuited group could be confused with terrorists. "It was so unreal," he said.