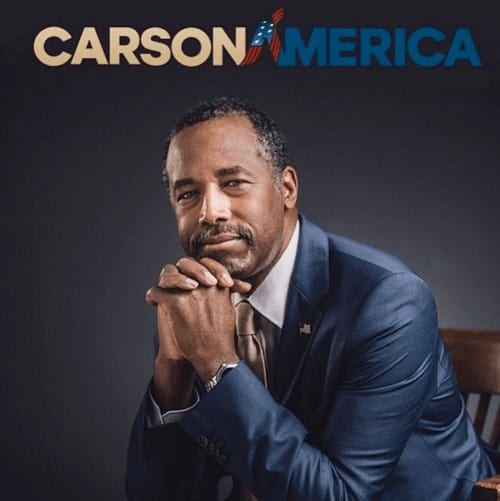 A new national poll shows Ben Carson taking the lead among GOP candidates for president. The New York Times/CBS News survey showed Carson with a slight edge of four points.
Mr. Carson, a retired neurosurgeon, is the choice of 26 percent of Republican primary voters, the poll found, while Mr. Trump now wins support from 22 percent, although the difference lies within the margin of sampling error. The survey is the first time that Mr. Trump has not led all candidates since The Times and CBS News began measuring presidential preferences at the end of July.
No other candidate comes close to Mr. Carson and Mr. Trump. Senator Marco Rubio of Florida received 8 percent while former Gov. Jeb Bush of Florida and Carly Fiorina, the former Hewlett-Packard chief executive, are each the choice of 7 percent of Republican primary voters.
Senator Rand Paul of Kentucky, Senator Ted Cruz of Texas, former Gov. Mike Huckabee of Arkansas and Gov. John R. Kasich of Ohio each received support from 4 percent of those surveyed.
A Quinnipiac poll published last week showed Carson leading Trump in Iowa for the first time.
A new ad which the Carson campaign said aired "mistakenly a few times" in South Carolina portrayed Carson as an "outside the box" candidate.
How out of the box is he?
Over the weekend he talked about one of his nuttiest propositions:
To briefly recap, the retired right-wing neurosurgeon argued last week that he doesn't want to shut down the federal Department of Education; he'd prefer to turn it into an investigatory body in which it would "monitor our institutions of higher education for extreme political bias." If a Carson administration decided it disapproved of the "extreme" political speech on a university campus, the school would lose its federal funding.