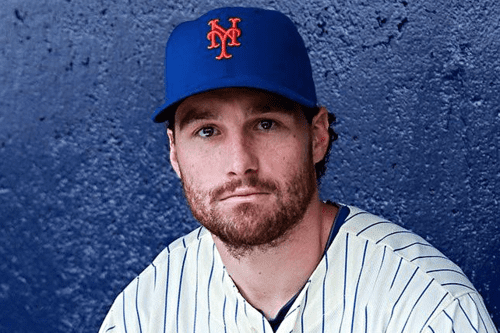 NY Mets second baseman Daniel Murphy has been credited with carrying the team to a 2-0 lead over the Cubs in the NLCS in a postseason run that has included five home runs in seven play-off games ("most in a single postseason in franchise history"). He's making headlines for his performance, which is why it's unfortunate that he made some remarks about gay people earlier in the season which folks aren't forgetting, at least on Twitter.
Back in March, out former MLB player Billy Bean was appointed the league's Ambassador for Inclusion which inspired a flurry of press and talk with players about how they would feel about openly gay athletes in baseball.
Here's what Murphy had to say to NJ Advance Media at the time.:
"I disagree with his lifestyle. I do disagree with the fact that Billy is a homosexual. That doesn't mean I can't still invest in him and get to know him. I don't think the fact that someone is a homosexual should completely shut the door on investing in them in a relational aspect. Getting to know him. That, I would say, you can still accept them but I do disagree with the lifestyle, 100 percent…
"Maybe, as a Christian, that we haven't been as articulate enough in describing what our actual stance is on homosexuality. We love the people. We disagree the lifestyle. That's the way I would describe it for me. It's the same way that there are aspects of my life that I'm trying to surrender to Christ in my own life. There's a great deal of many things, like my pride. I just think that as a believer trying to articulate it in a way that says just because I disagree with the lifestyle doesn't mean I'm just never going to speak to Billy Bean every time he walks through the door. That's not love. That's not love at all."
Bean responded to Murphy's remarks with class:
When I took this job at MLB, I knew it was going to take time for many to embrace my message of inclusion. Expecting everyone to be supportive right away is simply not realistic. If you asked anyone who has competed in high-level men's professional sports, I believe they would agree with me. This doesn't change the way I go about my business, or my belief in what I am doing, but it's reality.
After reading his comments, I appreciate that Daniel spoke his truth. I really do. I was visiting his team, and a reporter asked his opinion about me. He was brave to share his feelings, and it made me want to work harder and be a better example that someday might allow him to view things from my perspective, if only for just a moment.
I respect him, and I want everyone to know that he was respectful of me. We have baseball in common, and for now, that might be the only thing. But it's a start.
The silver lining in his comments are that he would be open to investing in a relationship with a teammate, even if he "disagrees" with the lifestyle. It may not be perfect, but I do see him making an effort to reconcile his religious beliefs with his interpretation of the word lifestyle. It took me 32 years to fully accept my sexual orientation, so it would be hypocritical of me to not be patient with others.
Inclusion means everyone, plain and simple. Daniel is part of that group. A Major League clubhouse is now one of the most diverse places in sports. It wasn't always that way, but we can thank No. 42 for that. So in his honor, with a little patience, compassion and hard work, we'll get there.
Following the publicity surrounding Murphy's remarks, a Mets spokesman said that Murphy would no longer talk about his religious beliefs and stick only to baseball.
There are still no openly gay active MLB players. In August, David Denson became the first player affiliated with a MLB organization to come out.