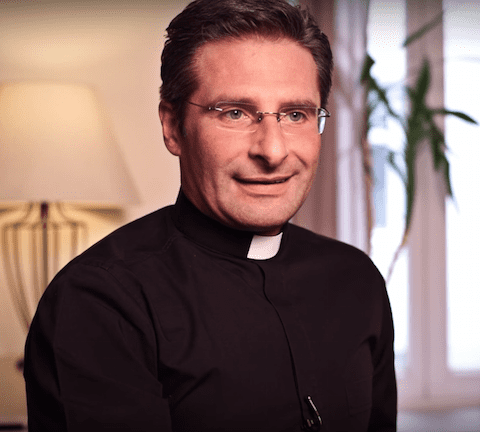 Former senior Vatican priest Krzysztof Charamsa who came out earlier this month, and was subsequently defrocked by a Polish bishop, is criticizing the Vatican's treatment of gay Catholics saying they've made their lives "a hell," in a letter addressed to Pope Francis.
As the BBC reports, Charamsa specifically criticized the Church in his letter for "persecuting" and causing "immeasurable suffering," to homosexual Catholics and their families around the world. Charamsa went on to say that he could no longer stand the "homophobic hate of the Church, the exclusion, the marginalisation and the stigmatisation of people like me." 
However, the priest did praise Pope Francis for his more tolerant views and kind gestures toward homosexual people than his predecessors, but he warns that the pontiff's words are only worthwhile if he retracts the Church's offensive and violent statements toward homosexuals.
The Vatican fired Charamsa from his senior position within the Church earlier this month after the priest publicly disclosed to the media that he's gay on the eve of the Church's Synod on the Family, which addresses, among other issues, the Church's attitudes toward the LGBT community. Charamsa says the Roman Catholic clergy is "full of homosexuals," and calls on "all gay cardinals, gay bishops and gay priests to have the courage to abandon this insensitive, unfair and brutal Church".