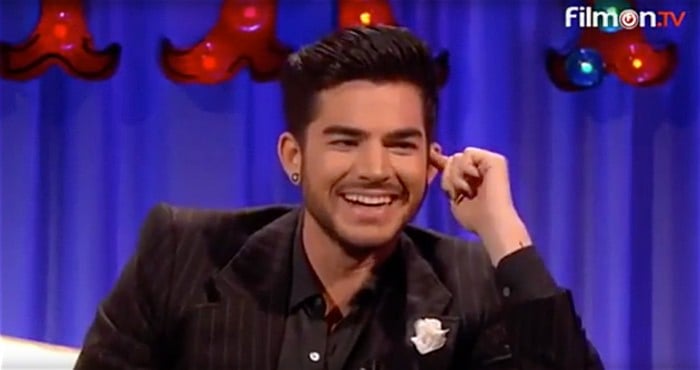 Adam Lambert appeared on Alan Carr's UK talk show Chatty Man last night to talk about what his music career has been like as of late, including his new single and his gig as the lead singer of the rock group Queen.
After a couple shots of tequila, Lambert mused about whether he'll go to the UK's Glastonbury festival with the band this year, Kanye West's cover of "Bohemian Rhapsody", stoned people on bicycles, his new single "Another Lonely Night" (watch it HERE), and the fact that he's a secret ginger.
Said Lambert: "I'm not in denial. I'm just quiet about it…You know, we're said to have a lot of special powers. We can go for hours."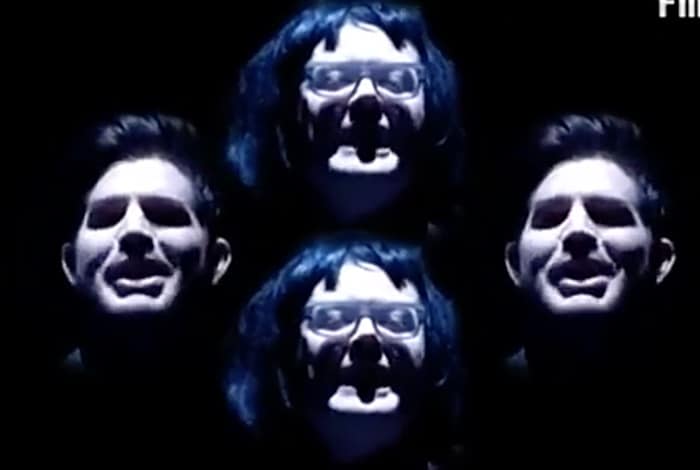 Then Carr and Lambert recreated the video for "Bohemian Rhapsody".
Watch: