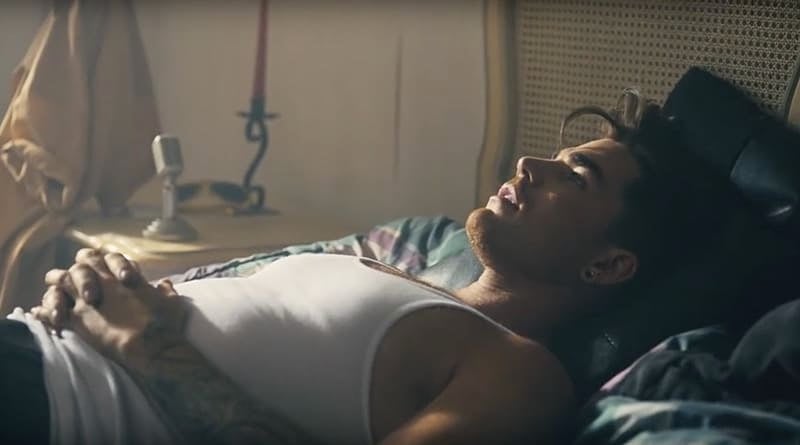 Adam Lambert's new video "Another Lonely Night" has been released. It's about the fact that everyone is lonely in life and there's not a lot that you can do about it, even if you have beauty, or money, or the spotlight.
It's filled with examples of beautiful but lonely people, including this 'Magic Mike' type who provides a lot of abs for the video: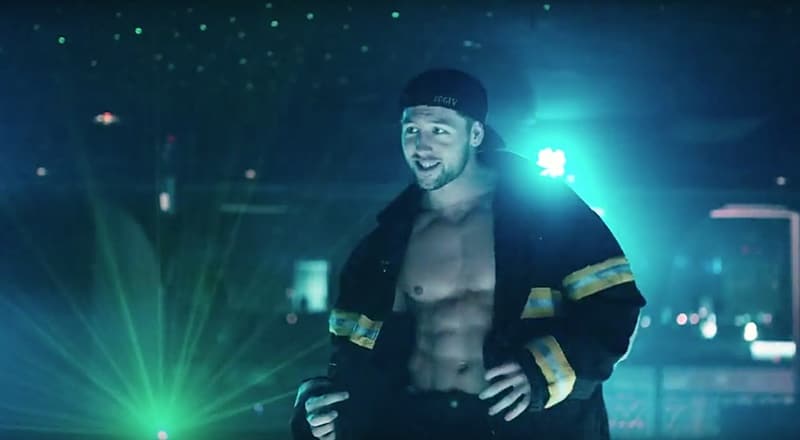 He dances at a strip club and finds himself with a big pile of cash afterwards, and despite the fact that he has been ogled, and fondled, and objectified…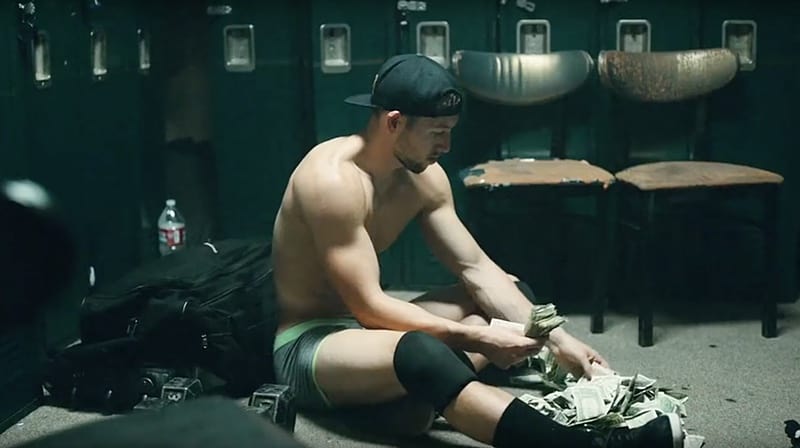 He still finds himself alone every night.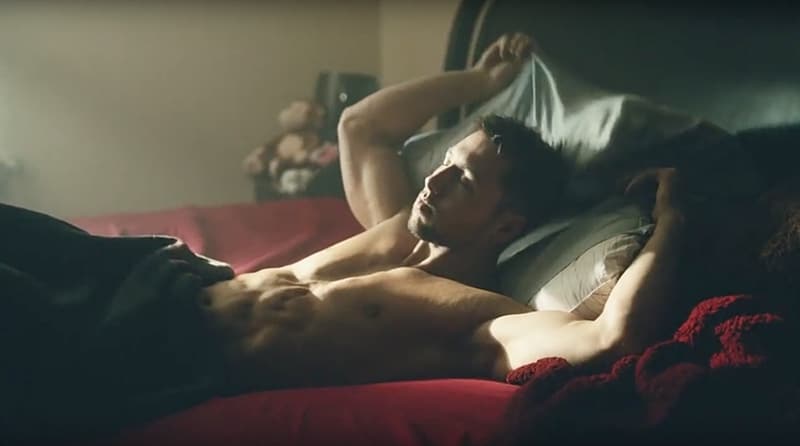 Actually, scratch that. At least he's got his puppy, which is more than you can say for the other beautiful people in Vegas land.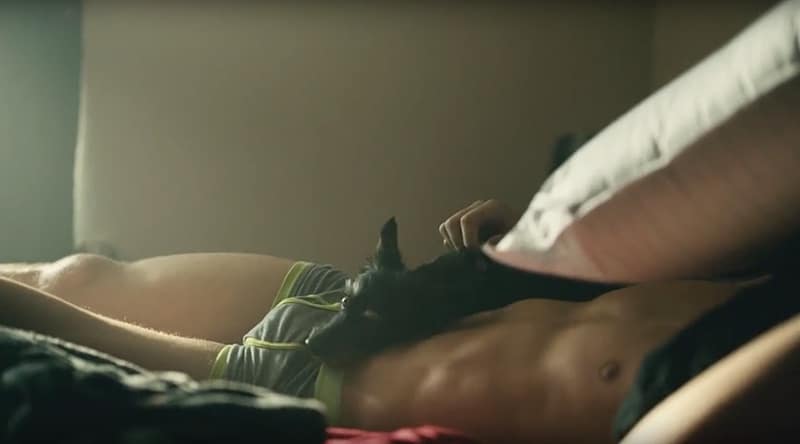 Watch: