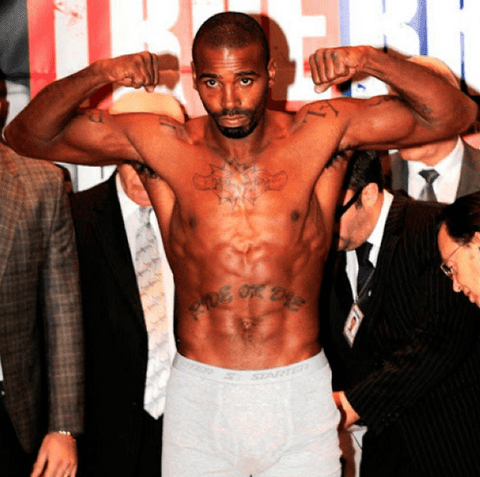 The gay adult film website that produced the video in which in boxer Yusaf Mack appeared in a 'graphic threesome' with two other men has said Mack's claims that he was 'drugged into' having gay sex are "patently false and preposterous."
In a statement released to Gawker, the gay adult film site in question, DogPoundUSA.com, said,
DawgPoundUSA.com is a reputable company which has produced high quality videos of men-of-color since 2002. At no time have we ever coerced or drugged any of our models. The claims made by Mr. Mack are false, slanderous, and vehemently denied on our part. We intend to take all legal steps necessary to protect our good name and reputation against these patently false and preposterous claims.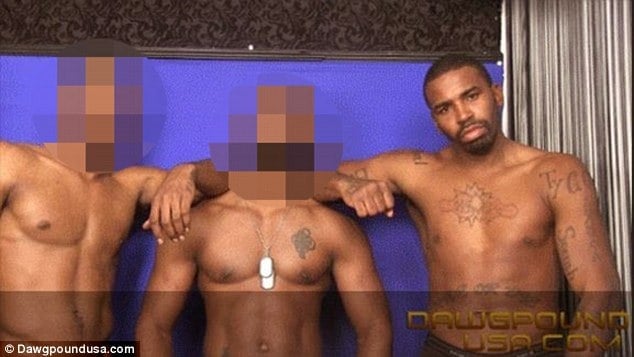 As we reported earlier this week, Mack, a prominent boxer from Philadelphia says he has no memory of appearing in the video posted online at DogPoundUSA.com. He says he did agree to appear in a heterosexual adult film, and recalls arriving at a film set in the Bronx where he alleged there were naked women present. However, he claims the last thing he remembers was taking "a pill and a shot of vodka" before filming began. The next thing he remembers is being on a train with $4,500 in his pocket.
Mack then went on to insist that he was drugged, which would presumably account for his memory loss. Philly.com speculated that he may have been given GHB or "G", while Mack thought he was given some sort of pill akin to Ecstasy that could cause one to black out.
Mack claims that he only became aware of the video this month when it was brought to his attention by some friends. At first, Mack insisted it was not him. However, he was later convinced that it was in fact him–easily proven given his distinguishable tattoos. Yet in another problematic accounting of the facts, Mack says the video was filmed in June 2015. However, Rich Juzwiak's internet sleuthing shows that it was posted in December of 2014:
Google dates an upload of the clip to MyVidster, a video aggregation site, back to December 24, 2014:

And, indeed, the video was released to coincide with the holidays, per its description on the DawgPoundUSA site, which doesn't include upload dates.
Previously, Mack insisted he is in no way attracted to men:
"All my real friends who really know me, know I like females," Mack added. "I'm still me. You've got to realize that the ones that are not really talking to me are the ones that probably have skeletons in their closets. My whole life, I've been what they call a whoremonger. I love females."
Mack is a father of 10 who is engaged to be married to a woman. As The Daily Mail notes, "He retired from boxing last year after losing a six-round fight to Cory Cummings." He reportedly had a bad losing streak which led him to end his once promising career as a boxer.
Watch a report from Complex below: