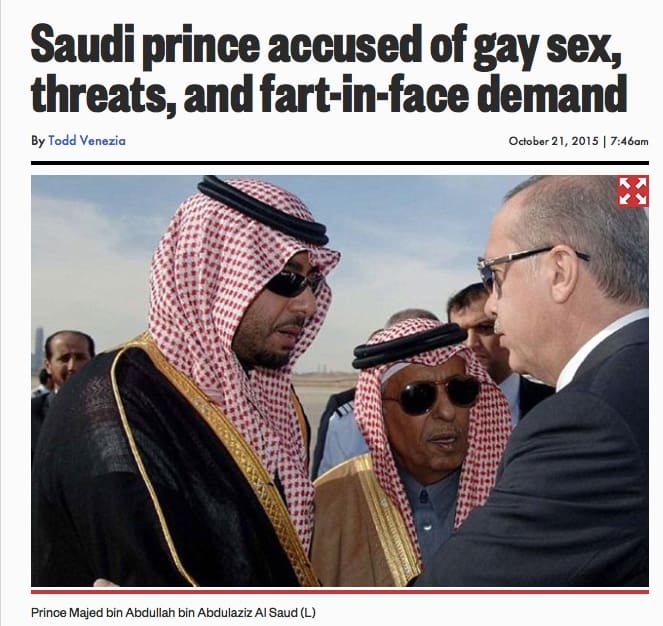 A Saudi prince is up to no good, the New York Post reports:
A Saudi Arabian prince is accused by three female staffers of acting like a bizarre party boy — engaging in a gay-sex act in front of them, threatening a woman's life, demanding that an assistant fart in his face while others watched and declaring, "I am a prince and I do what I want," according to a report.
Prince Majed bin Abdullah bin Abdulaziz Al Saud, who is the son of the late King Abdullah, allegedly engaged in the lurid behavior at his $37 million mansion in Beverly Hills, according to a lawsuit flied by a trio of women who worked for him there.
The lawsuit accuses Al Saud, 29, of being drunk and on drugs — and of making crude sexual advances on men and women alike.
CNN confirms…