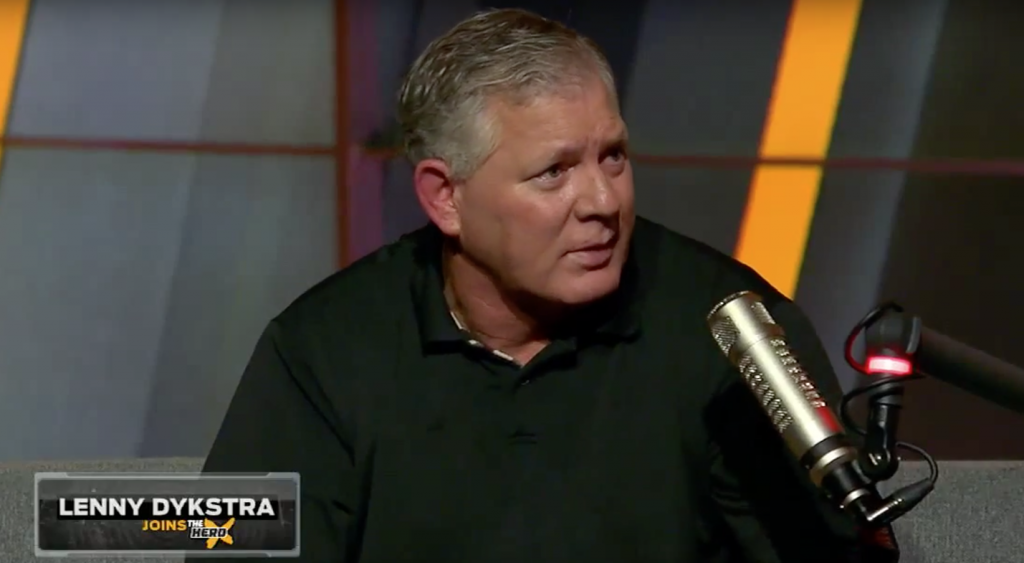 Former Major League Baseball star Lenny Dykstra claims he blackmailed closeted gay umpires to get them to give him favorable calls.
Dykstra says he spent $500,000 to hire private investigators to spy on umpires who were gay, gambled or cheated on their wives. He then threatened to expose their secrets to get them to shrink the strike zone for him.
Dykstra made the claims during an interview on "The Herd with Colin Cowherd," Syracuse.com reports:
"Their blood's just as red as ours," Dykstra said. "Some of them like women, some of them like men, some of them gamble … some of them do whatever. …
"Its wasn't a coincidence that I led the league in walks the next few years, was it?
"Fear does a lot to a man."
Cyd Zeigler at OutSports notes that two umpires, Dave Pallone and Dale Scott, were closeted during Dykstra's career, which spanned 1985-1996 with the New York Mets and Philadelphia Phillies. Zeigler also refers to Dykstra as a "pig" and calls for the MLB to impose a lifetime ban against him over the claims, which will be detailed further in an upcoming book.
"To justify this disgusting display, Dykstra said he was just doing it to feed his family," Zeigler writes. "I'm not sure what is lower: Invading the private lives of men whom he should have viewed as his colleagues and then blackmailing them, or then using your children and wife as a shield to keep naysayers at bay."
Dykstra apparently continued to do whatever was necessary to feed his family following his retirement. In 2012, he was sentenced to prison after pleading guilty to bankruptcy fraud, concealment of assets and money laundering. He was released in 2013. Dykstra has also admitted to using steroids during his career.
Watch a clip from the interview below.
ICYMI: Lenny Dykstra tells a crazy story about hiring PI's to track umpires & used the information against them. https://t.co/8iroeqUzRZ

— Herd w/Colin Cowherd (@TheHerd) October 28, 2015