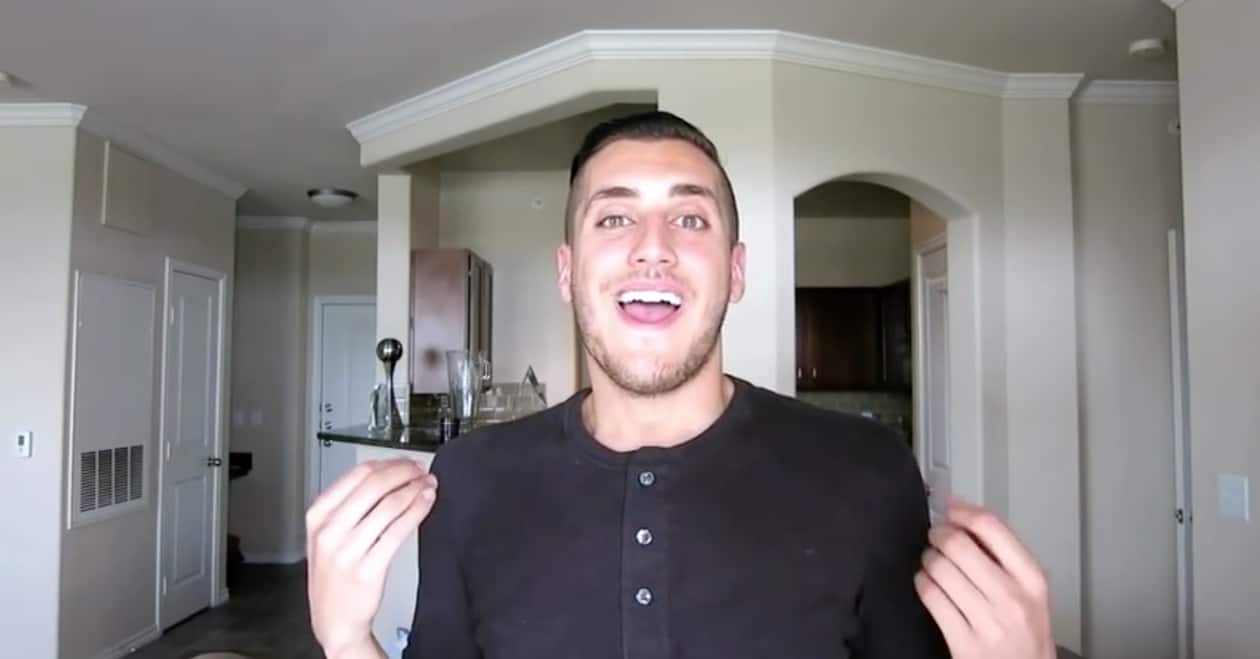 Michael Sam's fiancé Vito Cammisano has launched a vlog just as reports have begun to surface that he and Sam have ended their relationship.
Sam proposed to Cammisano in January during a trip to Rome. Earlier today, we reported on Sam's return to the Montreal Alouettes after leaving last week for "personal reasons." Sam would not comment on what those personal reasons were, saying only "the personal matters are all resolved."
Cammisano shared his first vIog on YouTube on Saturday saying, "I have been wanting to make these vlogs for quite some time…so this is what I want to do…I want to take everyone along with me as I am figuring out this journey of life."
Cammisano also commented on the Supreme Court's recent landmark ruling on marriage equality: "I could not have picked a better time to make these videos than today because yesterday was probably one of the top moments of my life so far…It's just an amazing moment in our history that the Supreme Court ruled that love is love."
The remainder of Cammisano's vlog was dedicated to promoting HIV awareness and encouraging everyone to know their status and get tested.
In the video, Cammisano is notably not wearing his engagement ring, one clue that TMZ claims is an indicator that he and Sam are no longer together. Their other evidence?
Clue #1 — Michael has REMOVED several affectionate photos of himself and Vito from Twitter and Instagram recently, including their famous engagement pic taken at St. Peter's Basilica.   

Clue #2 — The couple hasn't been spotted together in almost 2 months … even when Sam left the Montreal Alouettes under mysterious circumstances earlier this month.  Bizarre for an engaged couple, right? Also, no tweets of concern or support from Vito. 
According to TMZ, reps for both Sam and Cammisano are "not saying a word" as to their relationship status which the site speculates as being "weird" since the pair have previously been very public about their relationship.
Watch Cammisano's first vlog, below:
https://www.youtube.com/watch?v=4r2j8_t5tp8