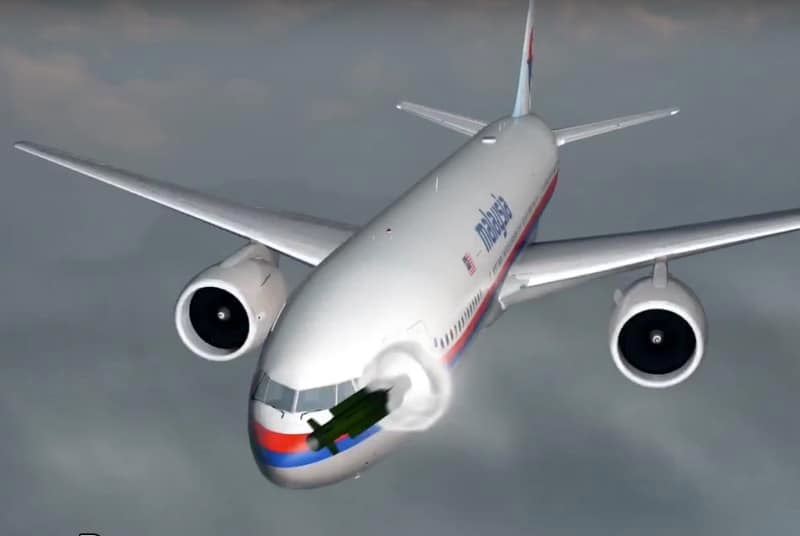 A Dutch-led investigation into Malysia flight MH17 over eastern Ukraine in July 2014 has concluded that the plane was brought down by a missile, likely a Russian-made Buk missile, CNN reports:
Dutch Safety Board chairman Tjibbe Joustra said the warhead the downed the plane fit a Buk rocket system, referring to Russian military technology. But Russian officials who participated in the investigation said it was not possible to confirm the warhead or type of system, according to Joustra.
Joustra said that "none of the aviation parties involved" — including Ukrainian authorities who failed to close off the airspace — "recognized the risks posed to civil aviation by the armed conflict on the ground." He said the parties viewed the conflict from a military perspective and nobody considered the risk to civil aviation.
The Dutch probe released a detailed animation of the events of July 17:
While the findings stop short of assigning responsibility for the crash, a task that has been left to Dutch prosecutors, they appear consistent with a theory widely promoted by the authorities in the United States and Ukraine: that the plane, a Boeing 777, was shot down by Russian-backed separatists armed with an SA-11, or Buk, surface-to-air missile.
Russia has vehemently disputed that theory, and it continued to do so on Tuesday with a competing presentation, saying that the missile must have been fired from Ukrainian-held territory, and that it was of a type that is no longer found in Russia's arsenal.