> American Principles Project calls for constitutional resistance to Obergefell ruling.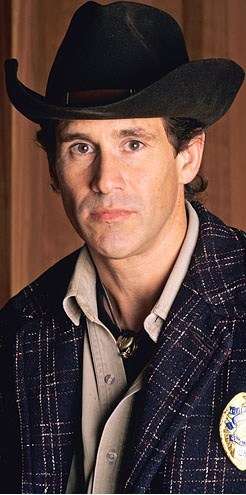 > Michael Ontkean will not be heading to Twin Peaks. "Rumor has it that veteran actor Robert Forster (Heroes, Karen Sisco) has stepped in to replace Ontkean as the town's top lawman, although it's unclear if he will be playing Truman or a new sheriff."
> John Stamos busted in DUI while using GHB.
> What it's like to grow up as a closeted gay extremist Muslim: "The more I toyed around with guys the stronger my homophobia became. I'd join in with bigoted jokes and slurs and really believe them too. Looking back, it was obviously self-hatred—an intense loathing of myself deflected onto others as a coping mechanism."
> Henry Cavill and Luke Evans are reuniting on screen.
> And a Backstreet Boys/Spice Girls reunion tour might be happening.
> Justin Bieber's dad is proud of his son's dick.
> California Governor Jerry Brown signs four bills advancing LGBT protections for Californians: "Governor Jerry Brown today signed four Equality California-sponsored bills that require state health and social service agencies to count LGBT people, provide resources to help teachers support LGBT students, and more. Thus far, the governor has signed seven out of eight bills sponsored by Equality California this legislative session. He has until October 11 to sign the remaining bill, SB 731."
> The trailer for the Sherlock Christmas special has arrived.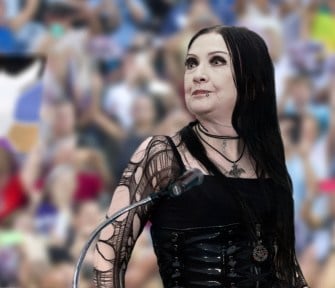 > Meet Goth Hillary.
> Meryl Streep not a feminist.
> Andrew Rannells will be replacing Jonathan Groff in Hamilton on Broadway: "The Tony nominee is set to step in from October 27 through November 29 for current star Jonathan Groff, who is departing the production to work on the final installment of Looking. Groff will return to the Richard Rodgers Theatre on December 1."
> Group seeks recognition for NACHO: "The Gay and Lesbian Archive of Mid-America at UMKC wants to memorialize the first meeting of the North American Conference of Homophile Organizations, or NACHO. The group gathered at Kansas City's State Hotel in February 1966, three years before the Stonewall Riots in New York City. The Homophile Organizations drew activists from across the country, and paved the way for Kansas City-based advocacy groups like the Phoenix Society for Individual Freedom."
> Russell Tovey's flash Friday;: