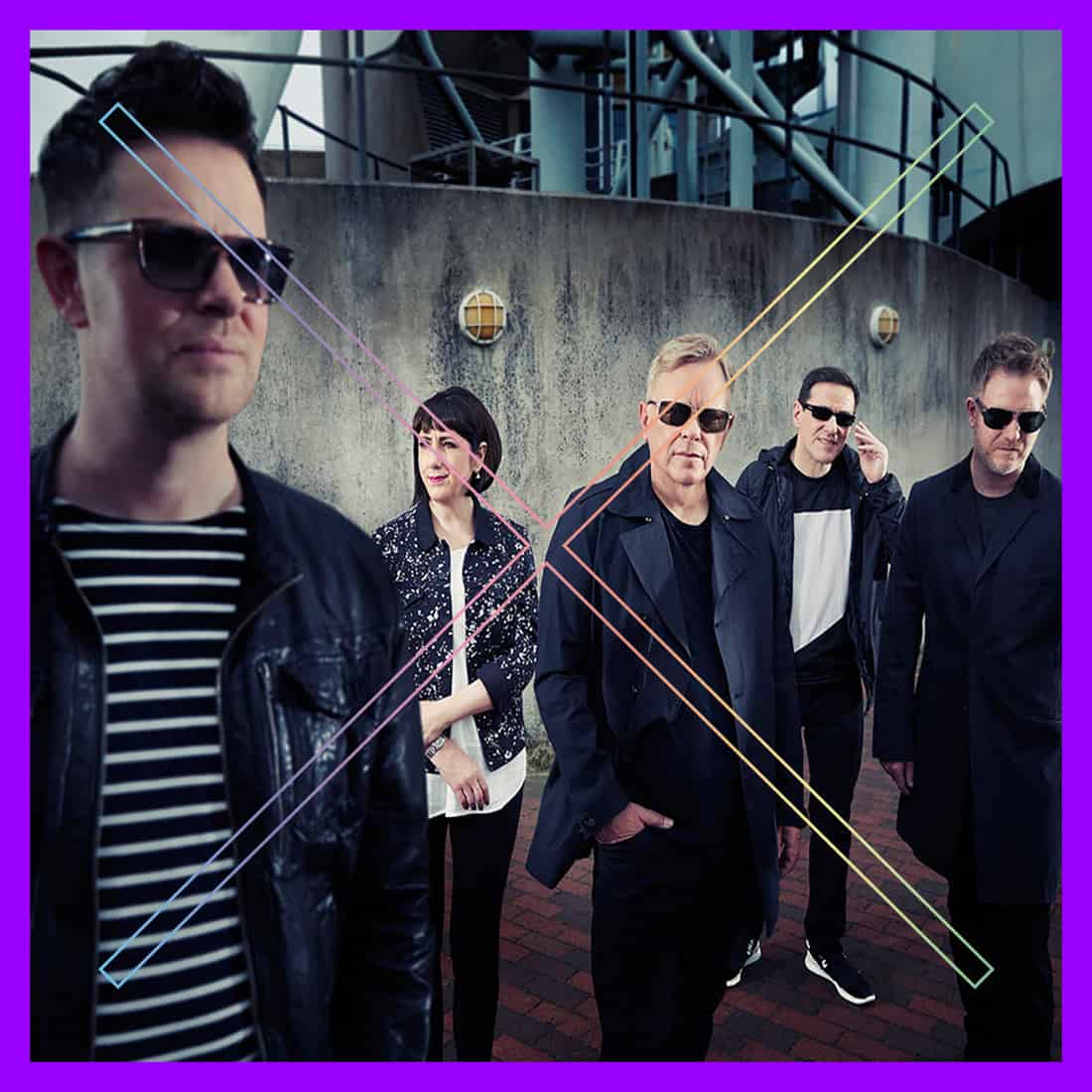 by JOSH APPELBAUM
[soundcloud url="https://api.soundcloud.com/tracks/228551734″ params="auto_play=false&hide_related=false&show_comments=true&show_user=true&show_reposts=false&visual=true" width="100%" height="450″ iframe="true" /]
There's something to be said for a band that's been together for 35 years (for the most part, minus a few breakups here and there). New Order, known best for hits like 'Blue Monday' and "Bizarre Love Triangle,' helped define a signature 80's new wave sound, paving the way for other artists to embrace this genre and evolve it over the years, including modern day acts like Interpol and The Killers.
Last month they released their 10th studio album, Music Complete, the band's first album without former bassist Peter Hook. The album includes the single 'Tutti Frutti,' which features vocals from La Roux's Elly Jackson. The song gets a remix treatment by Hot Chip, who just this past week debuted a cover of Bruce Springsteen's 'Dancing In The Dark'. Hot Chip's remix nearly doubles the song's length, which is given a whole new life as a winding journey, marrying elements of New Order's traditional sound with Hot Chip's innovative approach to electronic music.
[soundcloud url="https://api.soundcloud.com/playlists/157245766?secret_token=s-9lxnM" params="color=9900ff&auto_play=false&hide_related=false&show_comments=true&show_user=true&show_reposts=false" width="100%" height="450″ iframe="true" /]
If you're a regular reader of this column, you'll know that the three of us are big fans of Brooklyn's 27-piece disco outfit Escort. Lead singer Adeline Michèle, who also happens to be the bass player on the Meredith Vieira Show, dropped her single 'Redo' back in February. The upbeat, R&B track shows off Michèle's vocal chops while adding in bits and pieces of the disco sounds we're used to hearing from her as part of Escort. The track was produced by Razor & Tape's JKriv, who also contributes a deeper, extended version as part of the remix EP that dropped last week.
In 1998, DJ Dozia released 'Pop Culture', which has remained a standout deep house track track since its release 17 years ago. Usually I'd agree "if it ain't broke, don't fix it," however some of today's most influential producers like Joris Voorn, KiNK, and Phil Weeks have done a great job at reinventing this classic.
Till Von Sein's soulful 'It's All In The Spirit' features vocals from Russoul and premiered last week on the aptly named Suol records. Tanner Ross gives the song his signature haunting, deep treatment on this remix featured here, also out this week.
Situation's 'Get To Know Me' gets a breezy, disco remix by Hot Toddy that's making me yearn for summer yet again.
We may have lost house music legend Frankie Knuckles in 2014, but his music continues to live on. His friend and colleague David Morales has commissioned some new mixes of his Director's Cut track 'Boyz!', featuring Jamie Principle, on his Def Mix label. Farley and Heller contribute a slick dub remix to this vinyl release, which also includes a remix by Morales himself.
I first stumbled upon Bristol's Applebottom purely out of curiosity for his chosen artistic name (and its similarity to my last name). He got his start doing some really cool bassed-out edits of some catalogue hits, like Liberty X's 'Just A Little Bit'. 'Bottom (see what I did there?) has shown he's more than a one-trick pony, with his latest original track, 'Resolute,' getting the attention of BBC's Annie Mac.
This Weekend in NYC: Night Fever at The303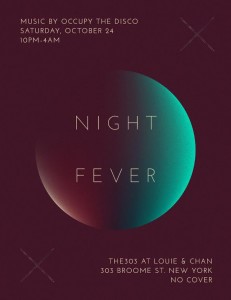 This Saturday night, Occupy The Disco's monthly residency at The303, Night Fever, returns for another go-round at SoHo's best subterranean dance den. We'll be spinning plenty of house, disco and techno tunes, many of which you hear right here on our weekly Towleroad column. Admission is always free, so come down and dance with your fellow Towleroad readers!   10P-4A at the303 @ Louie & Chan, 303 Broome St.
OCCUPY THE DISCO (OXD) is a gay, New York City-based DJ collective who got their start curating alternative night life and music events for the LGBT community. The OXD Mirror serves to showcase house, disco and techno tunes that are definitely off-the-beaten-path but rightfully deserve the attention of the gay ear.
Check out these tracks and more on our Soundcloud. For more information on OXD, visit our website at www.occupythedisco.com, like us on Facebook, or follow us on Twitter/Instagram: @OccupyTheDisco.