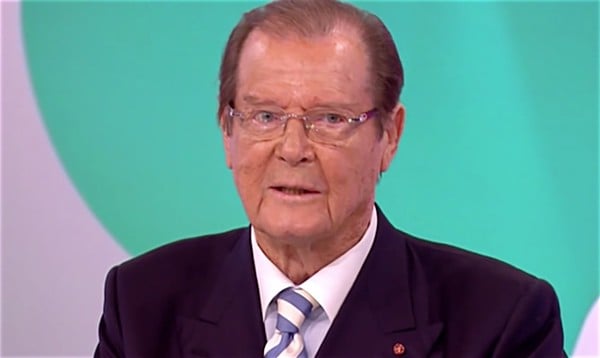 Former James Bond actor Roger Moore is opposed to the re-imagining of James Bond as female, black, or a gay man, claiming 'political correctness' shouldn't be pandered to.
"I have heard people talk about how there should be a lady Bond or a gay Bond. But they wouldn't be Bond for the simple reason that wasn't what Ian Fleming wrote, Moore told The Daily Mail. "It is not about being homophobic or, for that matter, racist – it is simply about being true to the character."
Moore also recently said: "A few years ago, I said that Cuba Gooding Jnr would make an excellent Bond, but it was a joke! Although James may have been played by a Scot, a Welshman and an Irishman, I think he should be 'English-English.'"
Former 007 Pierce Brosnan and current 007 Daniel Craig have welcomed the idea of a gay Bond.
Craig told Sky News last week that he believes that Bond could be black, gay or a woman:
"Anything's possible. You can do anything as long as it's credible and it works."
Fortunately Bond anthems aren't restricted to straight males as out Brit singer Sam Smith has been breaking records with his haunting theme, "Writing's on the Wall," for the new film Spectre.