Spencer Stone, the U.S. Airman involved in thwarting a  terrorist attack on a French train bound for Paris in August, was critically stabbed early Thursday morning after leaving a gay nightclub with friends in Sacramento. Police do not believe it was terrorist-related or a hate crime.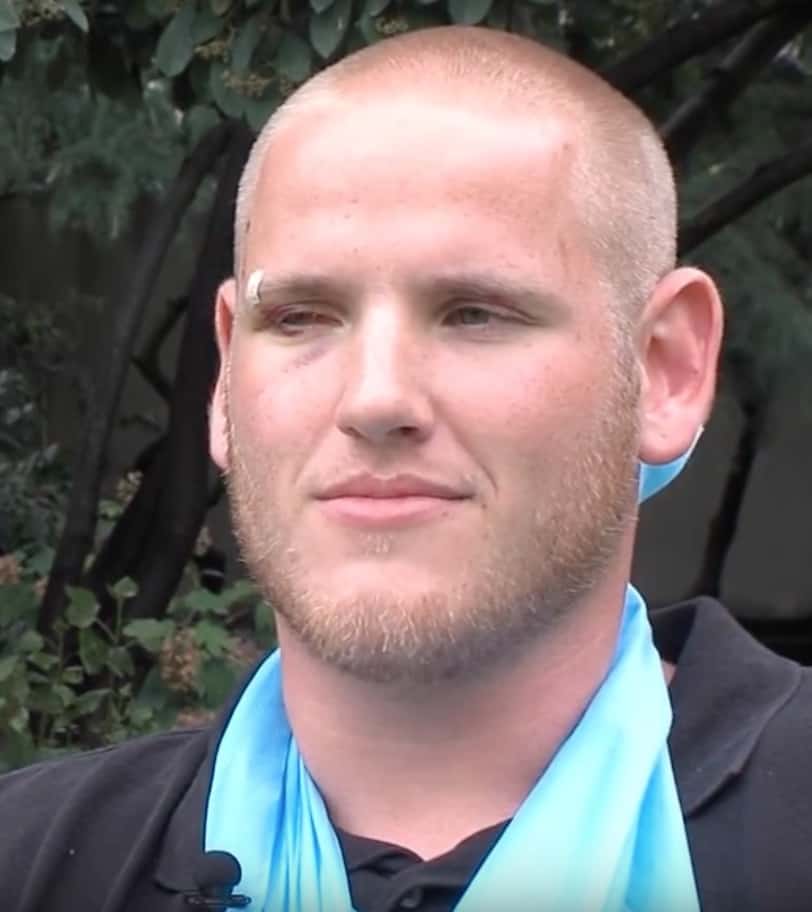 The Sacramento PD posted this report:
On Thursday, October 8, 2015, at 12:46 a.m., the Sacramento Police Department received a call from a passerby that a subject had been stabbed in the area of 21st Street and K Street.
The victim, later identified as Spencer Stone, was located on scene and transported to an area hospital by fire personnel.  He is currently being treated for what appears to be non-life threatening injuries.
It is believed that Stone was out with a group of friends when a physical altercation led to him being stabbed multiple times in his upper body. Immediately after the assault the assailants fled the scene. Felony Assault Detectives were called to the scene to conduct an investigation.
We firmly believe that this is not a terrorism related event and that it is in no way related to the incident that occurred in France.  The assault does not appear to be a random act and is believed to be a nightlife related incident.
Police are studying surveillance video to try to track down the assailants.
The Sacramento Bee adds that Stone was with friends at Badlands, a gay dance club:
Officers were called at 12:46 a.m. Thursday to the 2100 block of K Street where they found Stone with multiple stab wounds in his torso. Blood still marked the sidewalk Thursday morning near a bank parking lot and a bar.
One source with knowledge of the investigation said Stone was with two men and three women at Badlands Dance Club at 20th and K streets, then left and walked one block east, where the altercation began and Stone was stabbed.
Police do not believe the attack was a hate crime.
The News Review reports that the fight broke out while inside the bar and Stone was defending a woman. They say Stone was not expected to survive and the incident was initially labeled a homicide.
Stone and two friends were credited for saving many lives aboard a high-speed train from Brussels to Paris in August when they subdued a gunman who had entered their train car.
Our wishes go out to Stone for a fast recovery.
UPDATE: Surveillance video.
Spencer Stone stabbing video; Stone appears to be larger guy in white shirt pic.twitter.com/ciWe0PXmnt

— Tony Bizjak (@TonyBizjak) October 8, 2015
(h/t jmg)