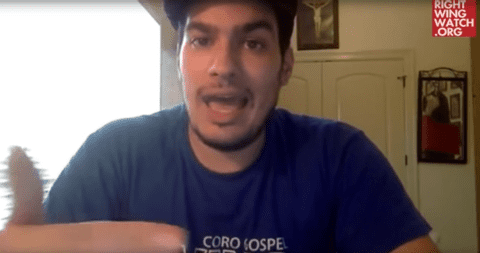 Calling for gay people to be put to death, radical Christian pretty-boy activist Theodore Shoebat has come out in support of Russia's new law imposing incarceration for anyone who publicly admits they are gay.
Devil-obsessed Shoebat said:
"It's the sublime words of Moses that tell us how to deal with this evil.
"Those who have sex with animals, men who have sex with men, women who have lesbian intercourse with each other, they are to be arrested and they are to be executed."
According to Right Wing Watch, he added that "the average Russian wants execution for this nonsense and absolutely, I completely agree."
He also said that Christians who do not support the extermination of gay people are liars and heretics.
Watch Shoebat's video below.
https://www.youtube.com/watch?v=nOHK_EcbzuI