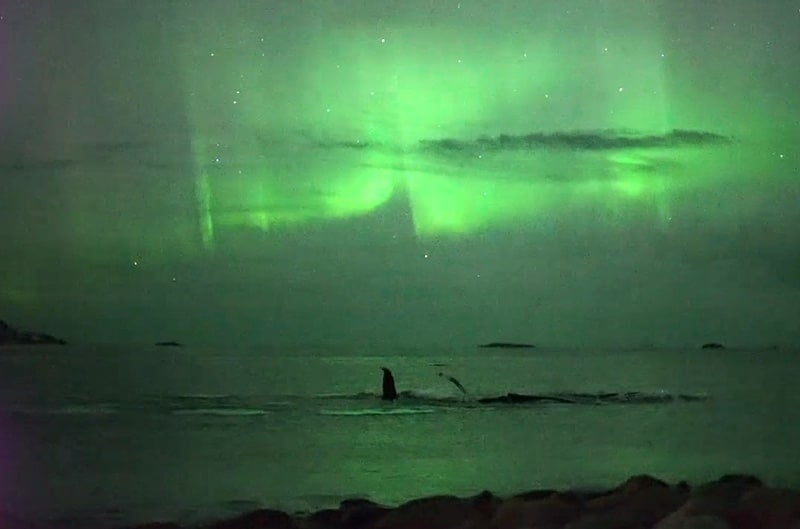 The Aurora Borealis (Northern Lights) are spectacular enough on their own, but photographer Harald Albrigtsen captured something that only serves to heighten the experience: whales.
Abrigtsen was shooting off the coast of Kvaløya (Whale Island) near Tromsø, Norway and testing a new Sony A7 camera when the whales came along and shared the moment with him.
Watch below or watch the original footage (sharper) HERE.
https://www.youtube.com/watch?v=4jKAUme2pFs