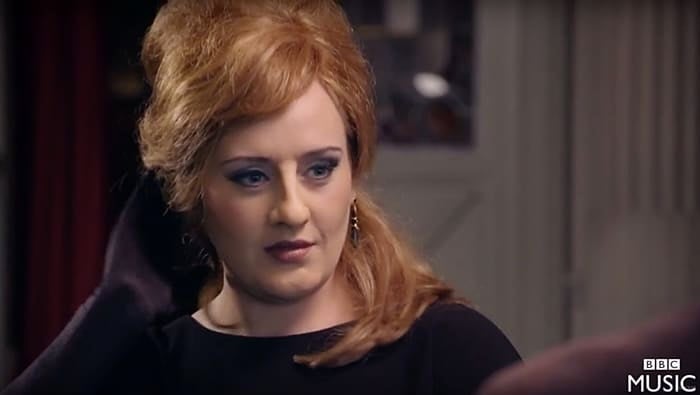 Adele adjusted her eye make-up to "be more catty", put on a fake chin over her "bum chin," plopped on a fake nose, and altered her lip make-up to try and punk a group of Adele impersonators who believe they are auditioning for a job.
The stunt was part of a BBC show and Graham Norton was in on it too.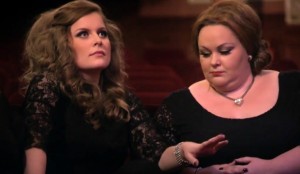 Adele gets know each of the Adele impersonators backstage, and even fakes a bit of stage fright. She has the girls pretty much convinced that she may not make it through the audition because she's so nervous.
But then, she opens her mouth to sing…
Watch the women suddenly realize they're in the presence of the real thing: