John Wolf, a dentist working in Manhattan's Chelsea neighborhood, was arrested on Friday, charged with providing dental work to a drug dealer in exchange for meth, and possessing child pornography. Wolf also allegedly punctured holes in condoms in order to spread HIV to his sexual partners, the NYT reports: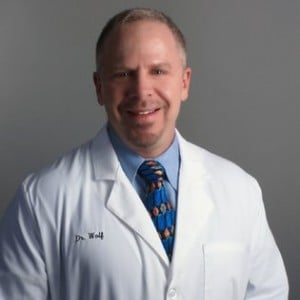 Wolf, a longtime New Yorker known for his AIDS activism, appeared to lead a dual life, according to prosecutors:
After searching Dr. Wolf's home and office on Friday morning, federal agents found methamphetamine and a flash drive filled with 246 files, mostly child pornography, according to a memorandum filed by prosecutors. He admitted to possessing child pornography, "denied having sex with minors and indicated he was unwilling to discuss his drug use or distribution or whether he had drugged anyone unwillingly during sex," according to the memorandum.
Wolf's drug dealer told prosecutors that Wolf had shown him videos of infant rape and abuse by men, and stories of sex parties he attended in New York in which people had sex with animals.
Also:
In October and earlier this month, the dealer made recordings of Dr. Wolf for the government. In those, according to the complaint, the dentist discussed having sex with animals; said he continued to use and hand out drugs; said he continued to poke holes in condoms during sexual encounters; and discussed drugging an adult man with a "slam of K" before sexually assaulting him, referring, apparently, to ketamine, a drug used illegally as a hallucinogenic.
Watch ABC7's report:
A 1985 video posted to Wolf's YouTube page shows Wolf singing with the New York City Gay Men's Chorus and discussing homophobia and AIDS.
The U.S. attorney is requesting Wolf be held without bail. More here.