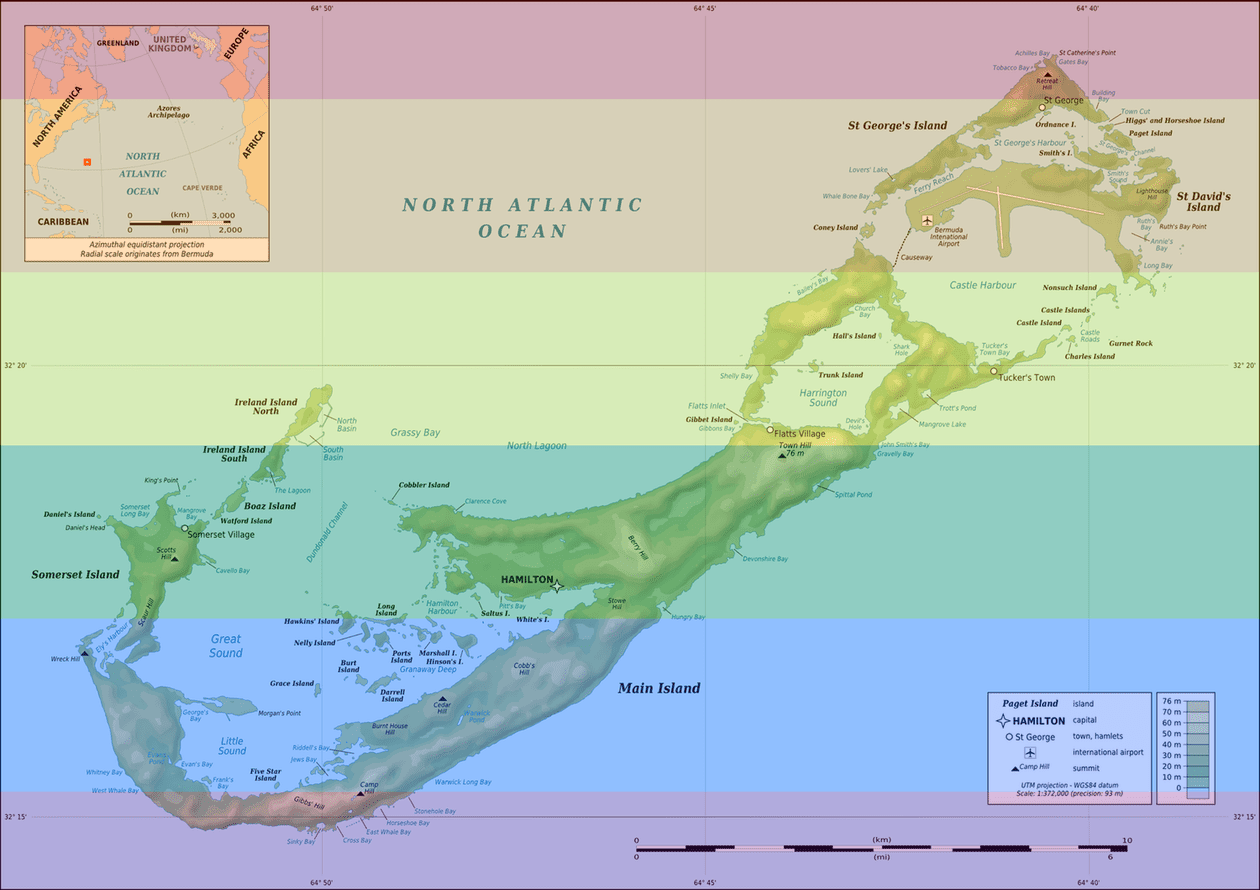 In a decision issued Friday, Bermuda's Supreme Court ruled that individuals in same-sex partnerships with Bermudian citizens are guaranteed the same rights to reside and seek employment in Bermuda as their spouses.
The landmark ruling comes as a result of a legal action brought by the Bermuda Bred Company against both the Minister of Home Affairs and the Attorney-General.
The company, who described themselves as a group of Bermudians in "binational relationships", argued that the Immigration and Protection Act had to be read in conjunction with the Human Rights Act, which does not allow discrimination on the grounds of marital status or sexual orientation.
In a judgment delivered this afternoon, Chief Justice Ian Kawaley ruled in favour of the Bermuda Bred Company.
Same-sex marriage is currently not legal in Bermuda. Whether this ruling will directly impact the nation's laws on same-sex marriage is unclear. However, the government has asked for the ruling to be delayed one year so they can examine its potential ramifications in other areas of law:
[S]hortly after the ruling, Michael Fahy, the Minister of Home Affairs, called a press conference to provide information on the ramifications of the judgment.
He said: "The effects of this judgment are profound. The Chief Justice's decision could have wide-ranging effects on other pieces of legislation and the administrative practices of various Government Departments. "My Ministry, together with the Attorney-General's Chambers, have read the judgment, and we are still trying to assess the full scope of those wide-ranging effects.
A spokesman for the Bermuda Bred Company said,
"The judgment recognises that not only is the Island's immigration policy unlawfully discriminatory, but that it also places an unfair emotional and financial burden on gay and lesbian Bermudians in binational relationships. Such families will have the effective ability to make life plans that include Bermuda as a home.
"The government has asked the court for time to consider the implications of the decision and importantly, in their words, to get their ducks in a row. We take this to mean that there will be no appeal of the decision, and that the government is committed to giving full effect to the order once it is finalised. We hope this can be done without delay."