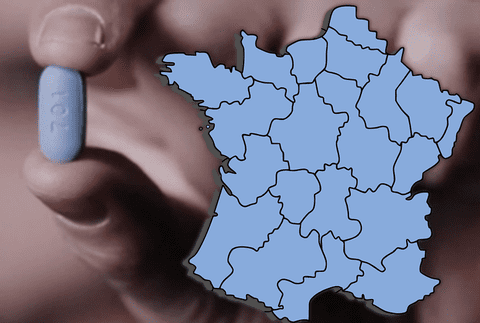 The French government has announced it will approve the antiretroviral drug Truvada for use as pre-exposure prophylaxis or PrEP to help prevent the transmission of HIV. France is the first nation outside of the United States to approve Truvada for use in preventative HIV treatment.
The announcement came earlier this week from the French Minister of Health Marisol Touraine (below right) who said that PrEP would begin to be available mid-Januaury and could be reimbursed through France's nationalized healthcare system by the beginning of January. The end result is that PrEP will be free for those who need it.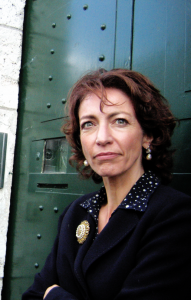 The positive recommendation for Truvada (tenofovir/emtricitabine) comes via a uniquely French health measure called a Recommendation of Temporary Use (Recommandation Temporaire d'Utilisation – RTU). This provides for drugs to be made available to people in urgent need on an 'off-label' basis, i.e. without a full Marketing Authorisation. RTUs are used for drugs that already have Marketing Authorisation for other uses – in this case, for HIV treatment.
Mme. Touraine said: "I am in favour of the RTU, which should take effect in the first two weeks of December.
"Given the level of efficacy of this approach, which has been recognised by all national and international scientific experts in the battle against HIV/AIDS, I take the financial responsibility for this treatment, which can contribute to complete our global strategy against HIV and AIDS, so it can be available without financial restriction."
She added, however: "We can never say often enough that condoms are the best protection against HIV and other STIs…PrEP does not stop other STIs and, as a medicine, is not without adverse events."
PrEP will therefore be available under the RTU "to individuals who cannot, for diverse reasons, use condoms systematically and who belong to groups where HIV incidence is very high."
PrEP prescribing will only be available from HIV specialist physicians within a hospital clinic or HIV testing site, and will include counselling and follow-up.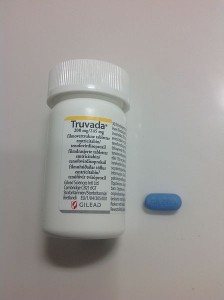 Aurélien Beaucamp, President of French HIV/AIDS group AIDES, commented,
"Everyone has a contribution to make to ending the HIV epidemic, including effectively-treated people with HIV who no longer transmit. However only 52% of HIV-positive people in France have an undetectable viral load: many efforts are needed still in France and internationally: and thanks to PrEP we will be better armed to fight the epidemic."
Earlier this week the Centers for Disease Control issued a new report that found 1 in 4 gay men in the U.S. should be on PrEP.