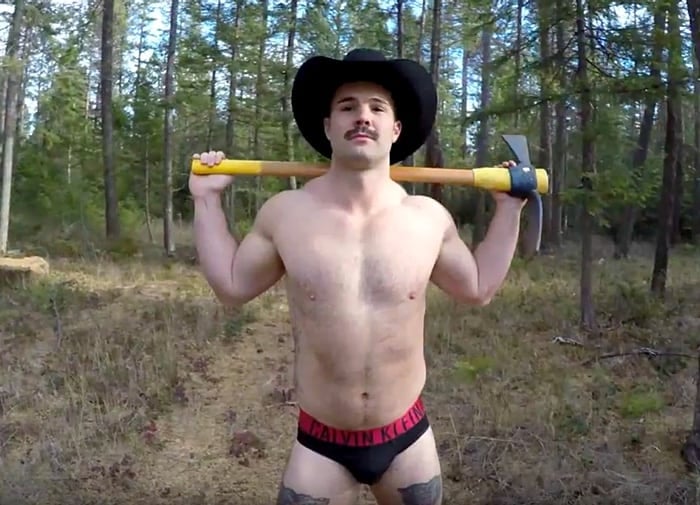 Australian bobsledder Simon Dunn, who has developed quite a social media following since coming out in 2014, is back for a romp around the woods in a new lip-sync video set to Pitbull and Ke$ha's pop collaboration "Timber".
Dunn, who also plays for the Sydney Convicts rugby team, ably displays some impressive timber-squats while wearing nothing but a pair of boots, a cowboy hat, and his favorite pair of red and black Calvin Klein briefs.
He also reveals the spread you'll get at your picnic should you spend a weekend in the country with him.
Watch: