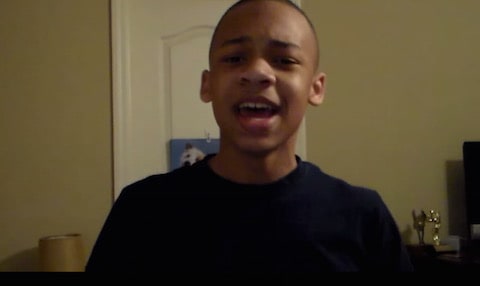 CJ Pearson, the 13-year-old viral YouTube star who has made a name for himself denouncing Obama and was briefly the chairman of 'Teens for Ted [Cruz]' has renounced conservatism, according to an email received by CNN. Pearson said he has been influenced by a teen friend and the disturbing video of Laquan Mcdonald being shot multiple times by a police officer.
Said Pearson:
"I was tired of being a champion of a party that turned a blind eye to racial discrimination. Tired of being a champion of any cause that denies equal rights to every American. Tired of being a champion of a party that doesn't care about the issues important to young people…Over the past few days, I thought about essentially how I don't want people to follow me because I'm that anti-Obama kid, or who called out Hillary Clinton or who took Bernie Sanders to task. I don't want to be the conservative wonder kid that people follow because I make them feel good and like young people are part of their movement. I want to be followed because I'm the voice of a generation that doesn't have a voice at the table."
Pearson, who has more than 5 million subscribers on YouTube and more than 100K on Facebook, posted a video about McDonald on Tuesday.
https://www.youtube.com/watch?v=wjlhcXqNg6w