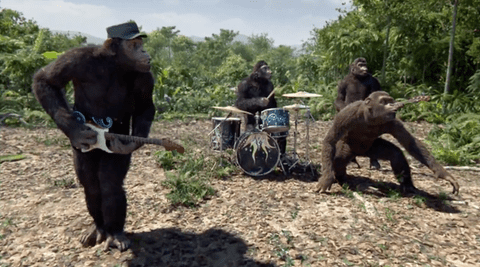 Coldplay has debuted a new music video for their track "Adventures of a Lifetime", and while the band-members themselves are not physically present, they are represented by CGI apes.
The video opens with Coldplay as apes monkeying around in the jungle when they discover a Beats by Dr. Dre 'pill' playing music underneath a pile of leaves. That inspires blue-eyed ape Chris Martin to get up and dance, which prompts the others to get in on the fun. The band then dances in unison through the jungle.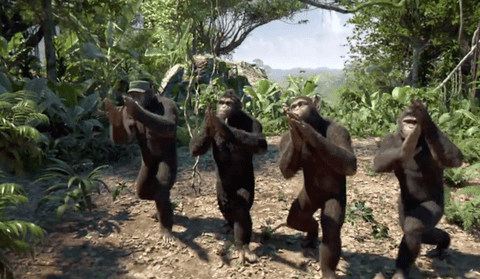 After finding some instruments and rocking out, Coldplay start a jungle dance party that all the nearby apes can't help but get in on.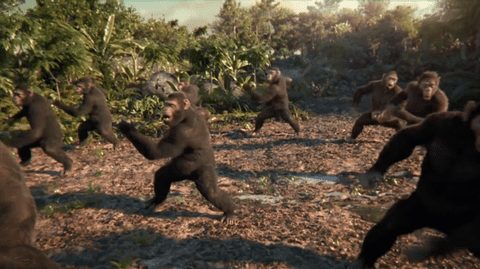 The Mat Whitecross-directed "Adventure of a Lifetime" video shares some similarities with the ape-focused first portion of Stanley Kubrick's 2001: A Space Odyssey. In that film, the apes discover how to use objects as weapons upon encountering a mysterious black monolith. In "Adventure of a Lifetime," the monolith is instead a Beats Pill portable speaker blasting the Coldplay single, and upon finding instruments in the jungle, the gorillas opt to make music instead of using them for violence.
Watch the video for yourself, below:
https://www.facebook.com/coldplay/videos/10156331204980253/