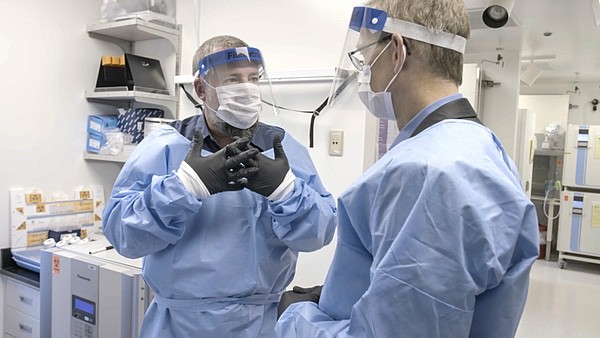 On World AIDS Day on December 1, HBO is airing a VICE special report called Countdown to Zero which goes inside the search for an AIDS vaccine.
The special is hosted by VICE founders and correspondents Shane Smith and Suroosh Alvi, and features interviews with policymakers, activists, researchers and patients:
In addition to medical researchers, Smith sits down with President George W. Bush at the Bush Institute on SMU's campus in Dallas to discuss the success of the United States-led PEPFAR (President's Emergency Plan for AIDS Relief) initiative. And Alvi travels to Rwanda with Bono, the lead singer of U2 and co-founder of (RED) and ONE, to see PEPFAR in action.
"HIV is the epidemic of our modern age. We're on the brink of scientific developments that will end the disease for good—but it isn't gone yet," says Smith. "Millions are still being infected every year. This documentary is a comprehensive look at the state of HIV/AIDS today, how far we've come in fighting it, and how far we still have to go."
Check out the trailer: