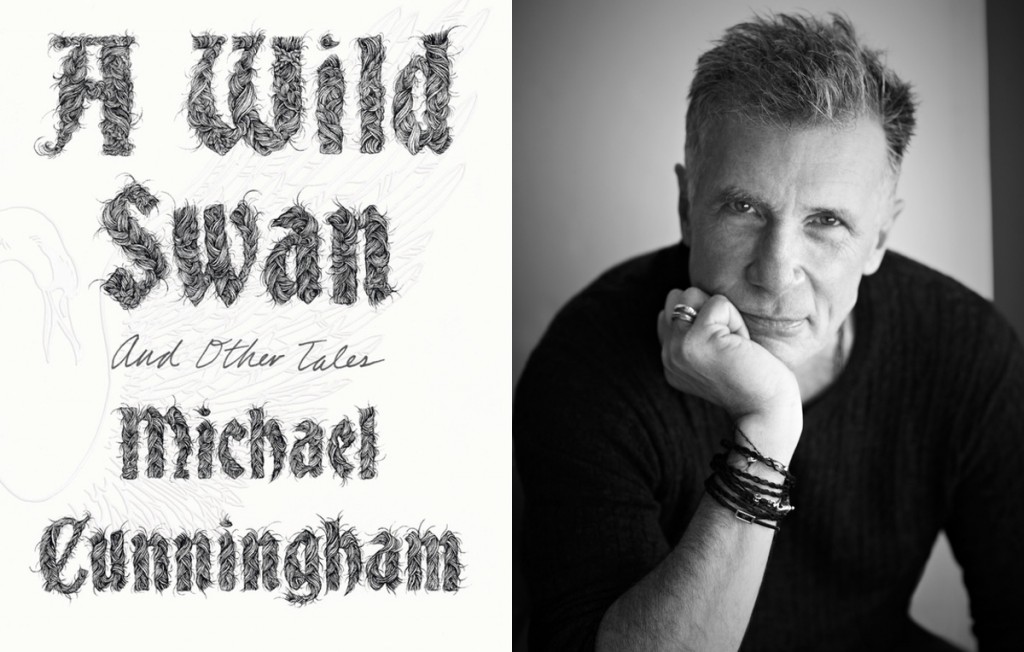 For today's TowleREAD, we've got a special Thanksgiving reading featuring one of the most-anticipated books of the season, Pulitzer Prize-winning author Michael Cunningham's new book, A Wild Swan and Other Tales.
One of this fall's hottest reads (The New York Times called it "positively delectable"), A Wild Swan is Cunningham's  wildly successful effort to reexamine and retell classic fairy tales from his childhood and the lingering questions they left in his mind.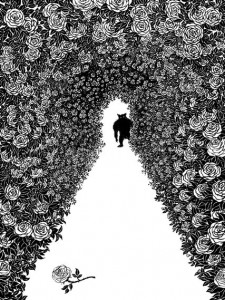 Cunningham told Towleroad:
When I was a kid, I tried my parents' patience by insisting on certain questions after they'd read me a story.
For instance, when we got to the phrase, "And they lived happily ever after," I'd nod and keep listening, assuming there was more – had to be more – to the story.
Happily ever after? Happy all the time?
I had other questions, as well.
Why would the miller's daughter in Rumpelstiltskin marry the king who'd have executed her if she hadn't been able to spin three roomfuls of straw into gold? Why would a father allow his new wife to turn all his sons into swans?
A Wild Swan and Other Tales is, in a sense, my attempt to answer my own years-ago questions.
It's an attempt, as well, to bring to the surface certain elements of darkness, sex, and perversity I could feel, even as a child, lurking around under the surface events of the stories.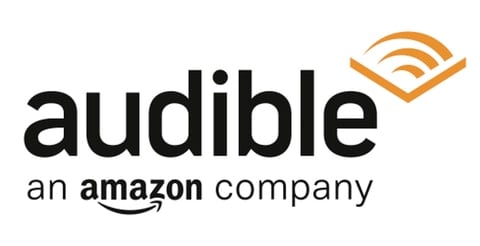 In a Towleroad exclusive, Cunningham agreed to read a tale from A Wild Swan titled "Beasts" that tackles head on the "mysterious motives" at work in one of the most popular fairy stories of all time:
"Beasts," my take on Beauty and the Beast, is especially concerned with the popular romance of the "beast" – that is, the rough and tough guy, the butcher-than-butch wild man who's popularly perceived as sexier – way sexier – than the nice guy who just wants to settle down somewhere.
I understand the general preference for beasts. But then again, anyone who's actually dated a beast may… let's just say, anyone who's dated a beast may know that the romantic idealization of those guys can be, well, exactly that…
As part of its sponsorship of TowleREAD, Audible is offering a free download of Michael Cunningham's A Wild Swan: And Other Tales at Audible.com with a 30-day trial membership for Towleroad readers.
If you have a moment this Thanksgiving, enjoy Cunningham's reading of "Beasts" in its entirety and delve into the dark and sexy world of children's fairy tales, below:
[soundcloud url="https://api.soundcloud.com/tracks/234714151?secret_token=s-B8gfD" params="auto_play=false&hide_related=false&show_comments=true&show_user=true&show_reposts=false&visual=true" width="100%" height="450″ iframe="true" /]
Michael Cunningham is the author of the novels A Home at the End of the World, Flesh and Blood, The Hours (winner of the Pen/Faulkner Award & Pulitzer Prize), The Snow Queen, Specimen Days, and By Nightfall, as well as the non-fiction book, Land's End: A Walk in Provincetown. He is a Senior Lecturer at Yale and lives in New York.
(photograph by Richard Phibbs)
Sponsored by Audible.