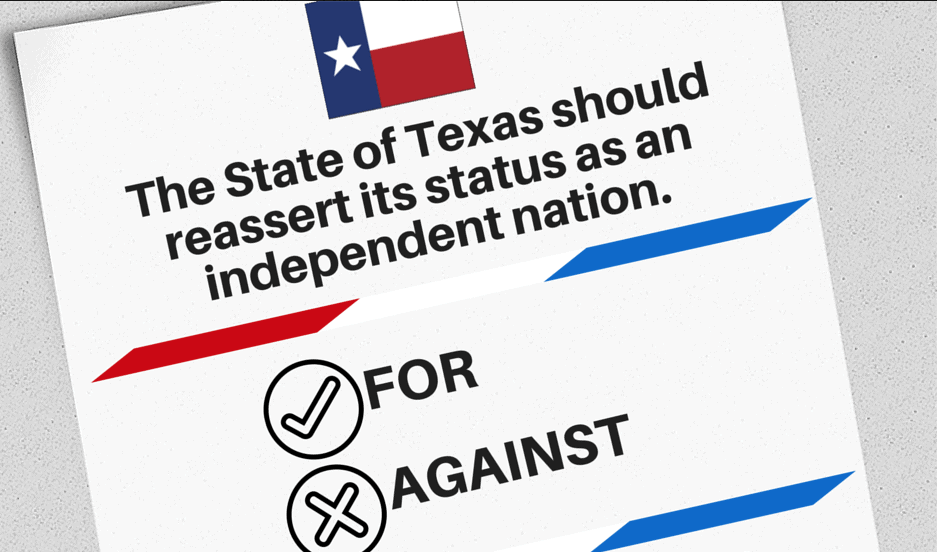 In addition to who should be the party's presidential nominee, Texas Republican voters may weigh in on whether the state should secede from the union when they cast ballots in the March 1 primary.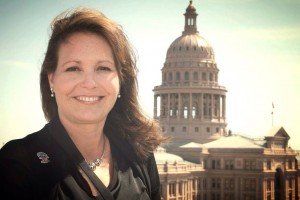 Tanya Robertson (right), a member of the State Republican Executive Committee, plans to introduce a resolution at the committee's meeting next week that would place a non-binding resolution on secession on the ballot.
Robertson's proposal comes after the Texas Nationalist Movement, a secessionist group, failed to gather the 75,000 signatures needed to get secession on the ballot. The Houston Chronicle reports:
"There's been a big groundswell of Texans that are getting into the Texas independence issue," she said, citing conversations she's had with constituents. "I believe conservatives in Texas should have a choice to voice their opinion." …
Karl Voigtsberger, SREC member from senate district 8 near Fort Worth, said he is "fully supportive" of the resolution "just to find out where the majority of Texas Republican primary voters are on this topic."
Voigtsberger also said the non-binding vote would "send a message" to Washington D.C. that "things are so broke right now that we're considering independence."
Secession, of course, would be illegal, and state GOP leadership has tried to distance itself from the secessionist movement. But the fact is, there's plenty of crossover.
Former Gov. Rick Perry once advocated secession, and current Gov. Greg Abbott likes to boast about how many times he's sued the federal government. Earlier his year, 89 of 98 Republicans in the Texas House co-authored a bill aimed at defying the U.S. Supreme Court on same-sex marriage.
Speaking of LGBT rights, some members of the State Republican Executive Committee are also pushing to move the party's 2016 convention out of Dallas over the City Council's recent decision to strengthen transgender protections.
Apparently, the Texas GOP supports states' rights, but not local control.