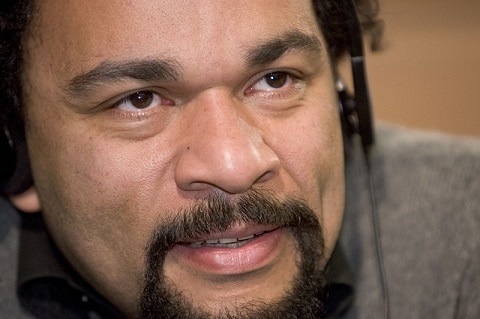 A controversial French comedian has been jailed for two months for anti-Semitic and anti-gay comments.
Dieudonné M'bala M'bala, who has ties to the country's far right Front Nationale, was also fined more than $9,000 by a Belgian court.
The court heard that M'bala called Hitler a "sweet kid" and a "joyful braggart" and referred to gay people as "lusty degenerates."
Earlier this year, he faced a backlash for tweeting his sympathy for the IS terrorist attacks on Charlie Hebdo magazine in Paris.
He had previously been known for inventing the "quenelle" in 2005, a hand gesture which has been likened to a Nazi salute
Dieudonné en prison ?? calme-toi ! Je prépare une vidéo ! @BFMTV @itele @LPJofficiel @AgenceInfoLibre @lgj_canal pic.twitter.com/AVHSlexJgq

— Dieudonné Officiel (@MbalaDieudo) November 26, 2015
Dieudonné M'bala M'bala, French Comedian, Convicted of Condoning Terrorism http://t.co/CQY3knIhO7

— The New York Times (@nytimes) March 18, 2015
(Image labeled for reuse via Wikipedia)
Watch a report on M'bala's "quenelle" below.
https://www.youtube.com/watch?v=Uo2kDI1jvQw