TELEVISION: Donald Trump gave SNL its biggest ratings since 2012: "According to NBC, SNL had a 6.6 household rating last night, easily beating the season's previous high too — the 41st season premiere last month hosted by Miley Cyrus, and with a guest appearance by none other than … Hillary Clinton."
FILM: Tom Hanks accepts the Outfest 2015 Trailblazer Award:
Hanks: "It turns out, we all know someone that is gay or lesbian or transgender and there is an excellent chance that we love them exactly as they are. It turns out, the pandemic that was — and still is — AIDS made for a horrifying passing, and the loss of so many has made the world a lesser place, and care for those still in need of care remains a burden we must share. And, it turns out, that the United States of America was not broken by the homophobia of that time nor by the attendant prejudice, ignorance and intolerance. We the people have continued on in the formation of a more perfect union. Yes, there are those who wish to codify inequality and continue to promote fear and outrage rather than recognize the strengths evident in our diversity. but the truth will have its day, that our nation is wiser and stronger because we are more open and increasingly honest about what love really is — "a force as constant as the speed of light and surely as good as the warmth of our own sun."
2016 ELECTION: Ben Carson owns a painting of himself with Jesus.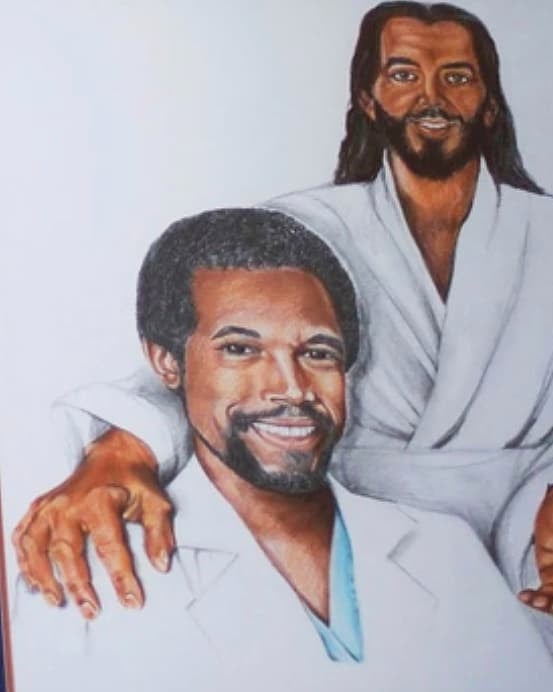 AVIATION: Plane had close call with missile over Egypt in August: "A plane carrying British holidaymakers to Sharm el-Sheikh came within 300 metres (1,000ft) of a missile as it neared the Egyptian airport in August, the government has confirmed. A Thomson Airways flight from London Stansted to the Red Sea resort, carrying 189 passengers, took evasive action after the missile was spotted in its trajectory by the pilot. The crew of flight TOM 476 landed the plane safely and passengers were not advised of the incident, which occurred on 23 August."
HONG KONG: Second-highest-ranked Catholic compares homosexuality to drug abuse: "The church doesn't have any enemy and it wouldn't criticise anyone. It was only talking about a wrong-doing. For example, it was wrong to [abuse] drugs and we would say so, but we still love drug addicts," Yeung said.
THEATRE: New plays explore modern gay life: "Mr. Gerrard seized on those anxieties for 'Steve,' a comic drama opening on Nov. 18 in a New Group production. In the play, the longtime partners Steven and Stephen (Matt McGrath and Malcolm Gets), are raising a son conceived with a surrogate while chafing at the confines of domesticity. Similarly, Peter Parnell's 'Dada Woof Papa Hot,' which opens on Monday at Lincoln Center Theater, shows a married couple, Alan and Rob, trying to navigate the relatively new territory of gay marriage and gay parenthood.
NATURE: Orca Responsibility and Care Advancement (ORCA) Act would "phase out the captivity of orcas so that their display ends with this generation.". The legislation, which would ban breeding, wild capture, and import or export of orcas for the purpose of public exhibition, would eventually put an end to SeaWorld's controversial"Shamu Shows."
FRANK BRUNI: Sex, Lies, and Houston: "And we'll someday cringe about this, just as most Americans now cringe about the verbal garbage that was thrown at gay people, the lies that were told, the lies that were believed. I recently ran across some research that made reference to a 1970 survey in which 73.5 percent of Americans agreed that 'homosexuals are dangerous as teachers or youth leaders because they try to get sexually involved with children' and 71.1 supported the statement that 'homosexuals try to play sexually with children if they cannot get an adult partner.'"
SUNDAY SELFIE: Sandro Schafranski.