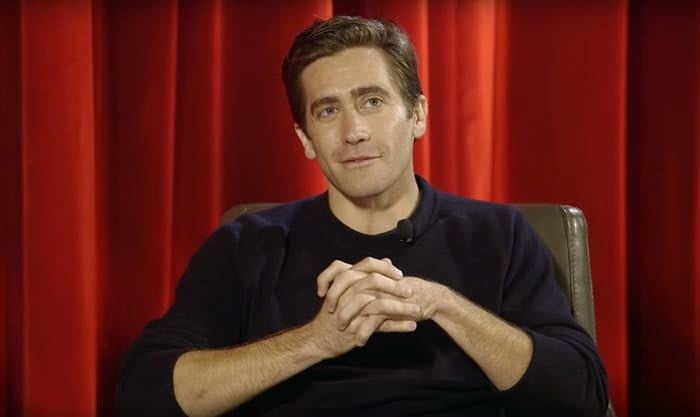 Jake Gyllenhaal sat down for an interview with the LMU Film School to talk about his career, and Brokeback Mountain ten years on. The film was released on December 9, 2005.
The Brokeback Mountain portion of the interview begins immediately after they're shown a clip of Jack Twist's famous line "I can't quit you" and moves on from there.
Says Gyllenhaal: "I haven't seen that in a while, but so many jokes have been made about 'I can't quit you.' It's like, 'My God!' And it's not even on my face. The shot is on my back. Isn't that amazing? Not on your face. The power of the story."
Gyllenhaal adds that he never felt the pressure of playing a gay role because of how he was raised:
"I had been brought up in an elementary school where, my first few grades, I remember being specifically told that my teachers were gay.  I was just that age and that was just how it was, and my parents were very… You know, that's how I was raised. Like super-progressive. And so it's just something I took for granted, weirdly. At the time. I think, now, younger generations do take that for granted in a lot of ways. I don't think that takes away from the struggle of identity and what that is.  But the struggle for identity is everybody's struggle. No matter what it is."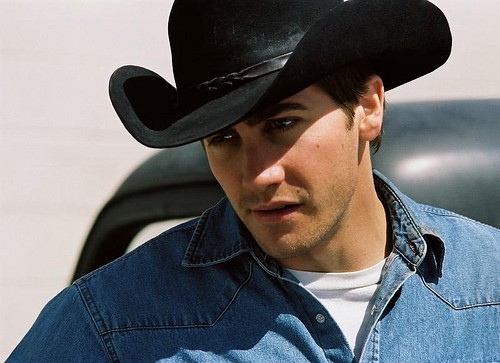 He said the fact that Ang Lee was directing and Heath Ledger was attached were what drew him to the role. He also prepared for it by getting a German shepard, named Atticus, because he hadn't spent a lot of time around animals. As far as the identity aspect of the role went, Gyllenhaal spoke with friends:
Ang gave us a lot of books about cowboys who had been gay or stories about it and all that stuff. And I just talked to a lot of my friends —who [was] their first, particularly same-sex, first situation. That was fascinating to me —trying to learn what that was in a certain period of time. Certain age. The secrecy involved in it. All those things.
And he talked about the interesting journey the role took him on as an actor:
I know a lot has been made of the choice to do it, but it just didn't seem like something that was scary to me. You know, it was binding, because sometimes a lot of that character is very specifically the more overtly gay character of the two.  The one who's struggling with it less. And I didn't really realize that.  And that was an interesting journey for me, giving into that idea. Being the one who tries to push the relationship.  And I think in a very simple way people would say, "Oh the sort of more female character." I don't even know what the hell that means, but I've been told that many times — you know, the one who wants the relationship or something. That was an interesting thing for me.
Gyllenhaal also talks about gay rights and how things have changed for actors playing gay roles.
Enjoy: