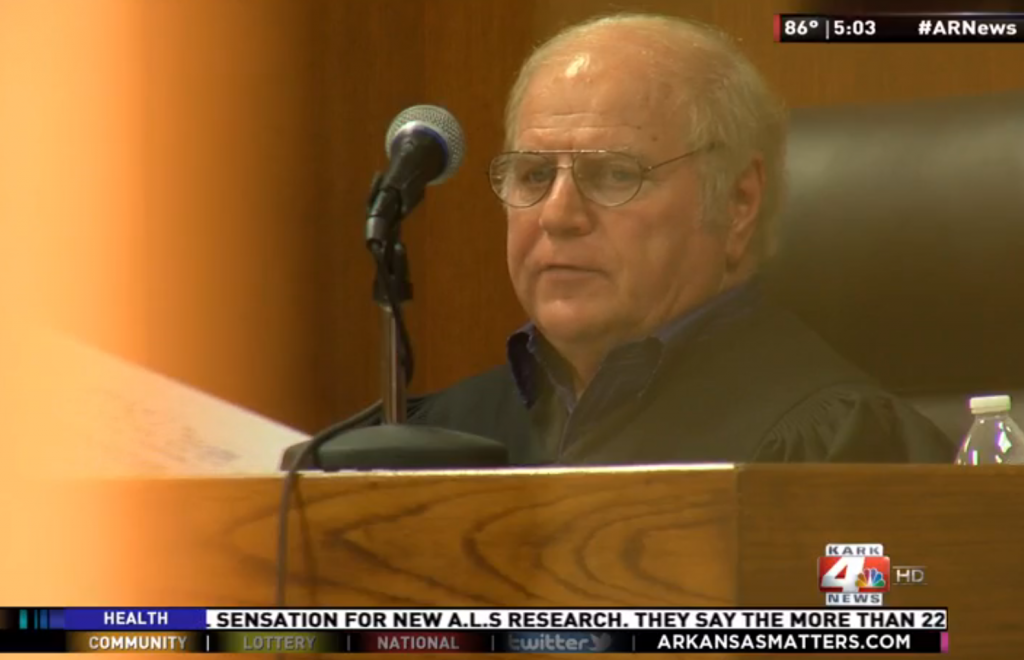 An Arkansas judge is accused of soliciting sex from young white male offenders in exchange for reduced sentences.
Joseph Boeckmann (above), a district judge in Cross County since 2009, faces an ethics complaint alleging he gave preferential treatment to defendants who completed personal work at his residence, and performed sexual favors. Boeckmann is also accused of having child pornography on his computer.
Boeckmann regularly awarded "substitutionary sentences" of community service to certain defendants, typically white males between the ages of 18 and 35, according to the ethics complaint released Tuesday: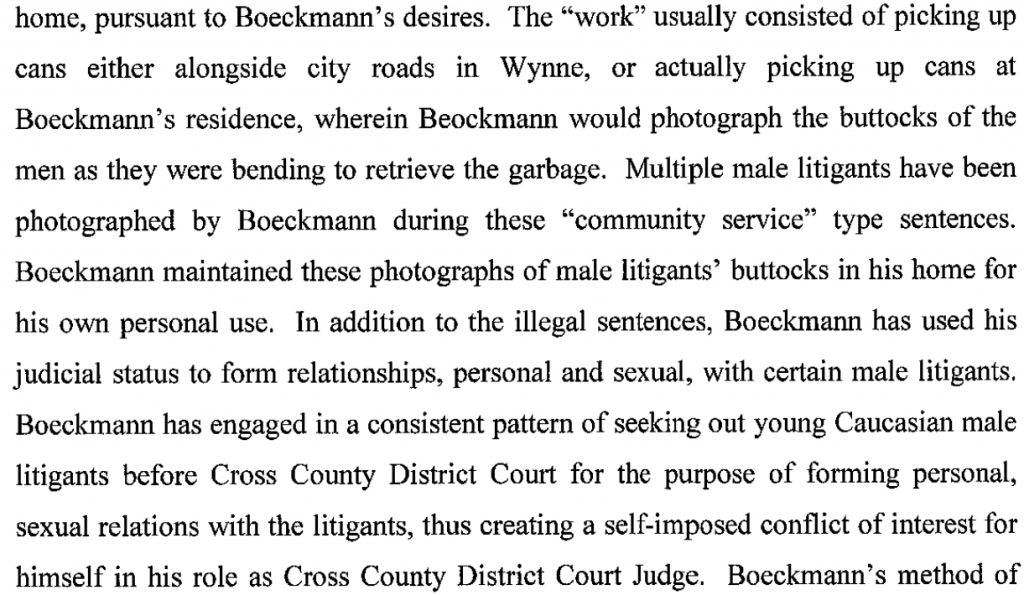 In one case, Boeckmann allegedly paid a defendant to allow the judge to photograph him nude over a period of five years. In another, a young defendant had a sexual relationship with Boeckmann and even lived at his home. Boeckmann gave the defendant cars and a boat and paid his bills:

Despite the seriousness of the allegations, the commission investigating them has no power to suspend Boeckmann or remove him from office, according to a report from ArkansasOnline.com. Instead, the commission would have to seek Boeckmann's removal through the Arkansas Supreme Court.
Boeckmann, who isn't commenting on the allegations, has 30 days to respond to the ethics complaint.
Watch a report from WREG-TV and read the full complaint below.