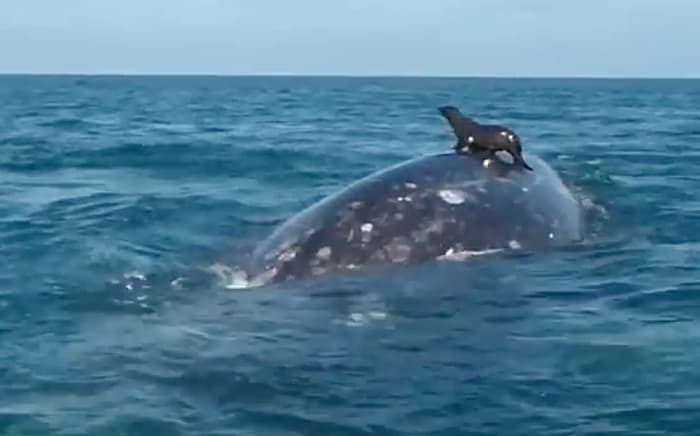 Back in September a photo of a seal riding a whale went viral.
Now there's video of a new seal riding another whale. This one was reportedly captured on a whale watching trip off Baja California.
The previous whale-riding seal was captured off the coast of Eden, Australia, so apparently this is not just a localized thing.