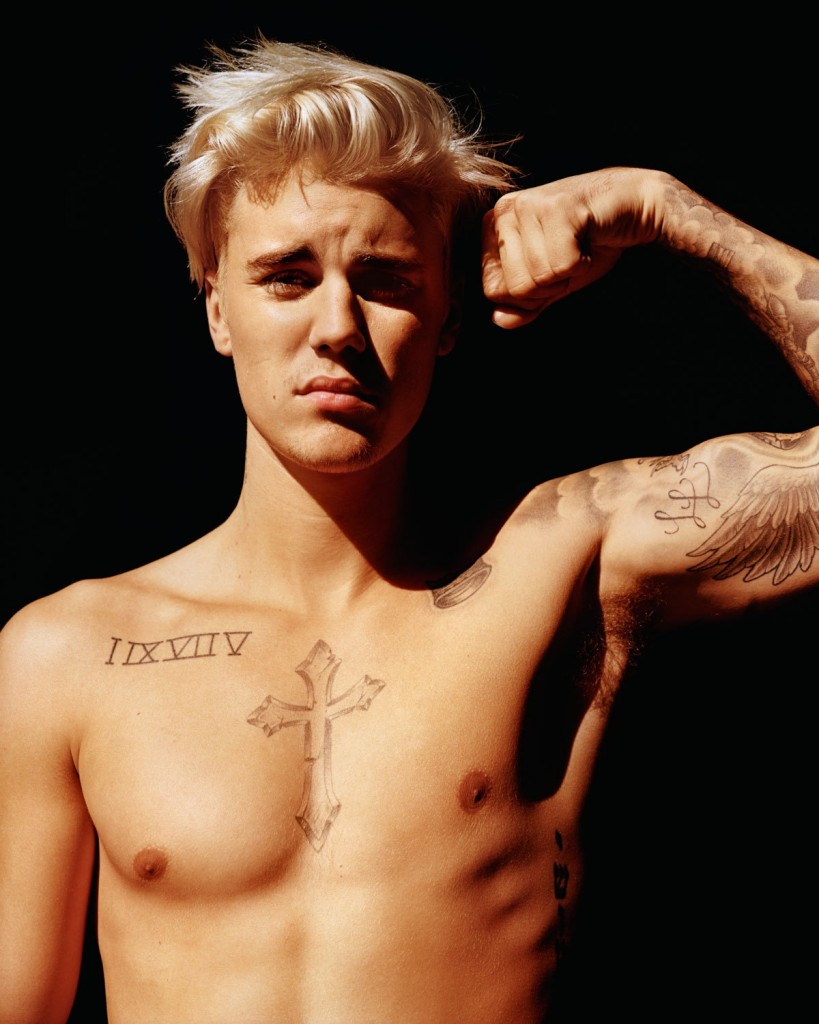 Justin Bieber is stripping down once again, this time for i-D Magazine.
In the cover story for the mag's winter 2015 issue, Bieber talks his "comeback year", the rehabilitation of his public image as well as his evolving actual image.
Of his recently bleached-blond hair, Bieber says he used to always bleach his hair when he was younger during the summer:
"During soccer season. It was just a thing I did, just like a routine. A couple of my other boys did it with me. 'Oh, Slim Shady's done it? We can now.' I can pull up a picture." He finds one on his iPhone. "Look at this. Me, bleached blond hair as a kid." He looks up and makes eye-contact. "It's so funny Googling myself." He doesn't mean funny ha-ha. But he does at least confirm the old adage. "Blondes do have more fun," he says.
And as for his Calvin Klein ads, Bieber shares how his dad used to fake being a Calvin Klein model at bars:
"My dad actually, when he was younger, used to go to bars and tell people he was a Calvin Klein model." He'd take his top off to prove it. "So now that I am one, he's like, 'Justin, you're fucking crazy'." Sometimes it even fooled folk. "My dad had a chiselled body back then. He had a crazy body."
Check out a few more snaps from i-D's shoot, here: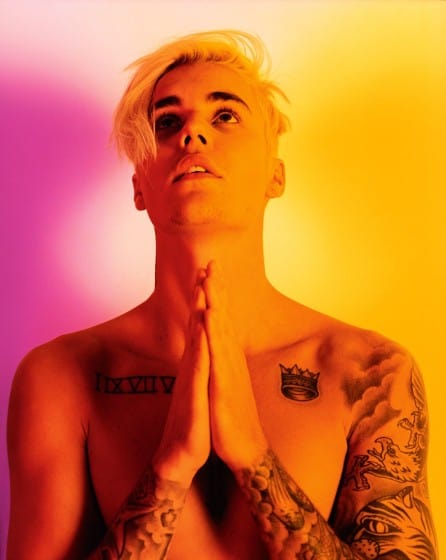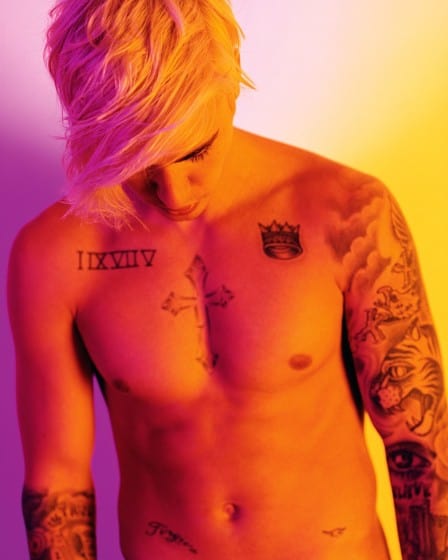 You can also watch a video from i-D's cover shoot in which Justin Bieber won't stop winking, below: