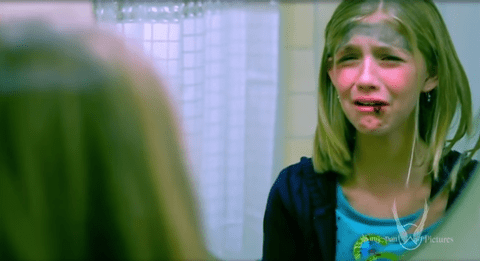 A teacher in Conway, Kansas has been asked to resign after showing his students an anti-bullying film.
Tom Leahy showed his students the 2011 short film Love Is All You Need?, which depicts a world in which homosexuality is the norm and a young heterosexual girl is bullied to the point of committing suicide. Leahy decided to show the video to his students after a class project he assigned his students took a surprising anti-gay turn.
The students were split into groups and asked to create fictional colonies, each with its own Bill of Rights to outline fundamental principles, Leahy said. At least one group wrote that homosexuals would not be allowed in its colony, he said, a move that upset some other students in the class.
"I was expecting fairly positive kinds of colonies: 'Do things we think are right, and be nice.' But it just kind of got twisted around, and it became a place where certain people weren't allowed," Leahy said.
"Then the issue of gay vs. straight came up, and a lot of them were not allowing gays into their colony and stuff like that. … There were some hard feelings. Kids were getting upset."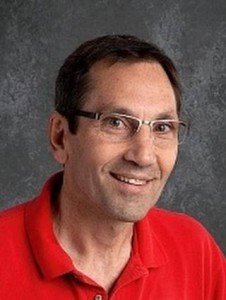 Leahy says that his decision to show the film "upset too many people." And while he expected some blow-back, he didn't think he would be asked to resign. The school district's superintendent confirmed that Leahy is on leave but would not say whether that leave was paid or add any other comment.
After Leahy showed the film, the superintendent began receiving calls about the film being screened, as did the school's principal. Some were reportedly upset by the film's graphic end, which shows the young heterosexual girl slitting her own wrists, no longer able to take the bullying of her peers and the ignorance of her teachers. Said Leahy, "Yeah, it was a little rough. I get it. But shoot, these kids play video games that are decapitating people."
Leahy, who planned to resign next year, says he will submit his resignation to the school district, though he is left saddened by the incident:
"There are people who don't want their children in my classroom," he said. "I thought that I'd take a little time off and then come back, and people would cool their heels and everything would be better. That didn't happen."
Leahy said his last day teaching was Oct. 21. He has been on leave since then and he began cleaning out his classroom last weekend, he said.
"I don't hold grudges against anybody," he said. "I think it got out of hand, and the people in charge had to do what they had to do.
"I'm just – I don't know what the word is – sad, disappointed."
The short film that spurred the controversy has been adapted into a feature-length film that was at one point set to star Kellan Lutz.
Watch the full length short, below: