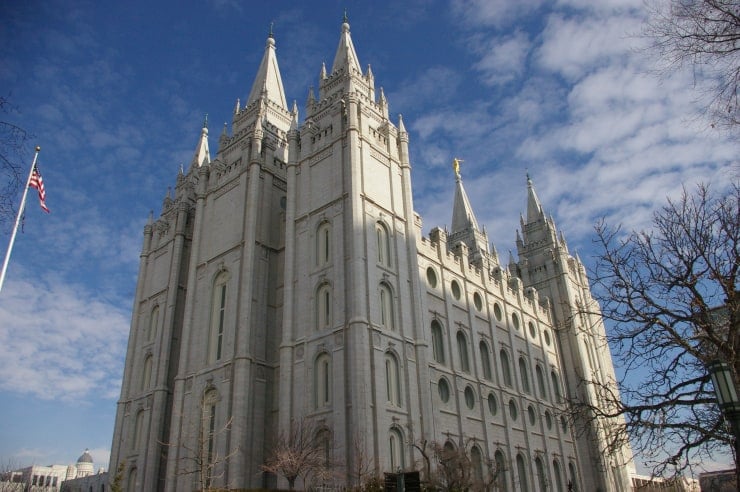 The Church of Jesus Christ of Latter Day Saints clarified rules in its handbook regarding children of same-sex parents after news of the rules sparked an uproar and caused hundreds if not thousands to leave the Mormon church.
The new rules said that members of the church in same-sex marriages will be considered apostates against whom leaders of the church must enforce discipline.
Additionally, children of members in same-sex marriages will be barred from baptism and church membership until they pass the age of 18 and disavow same-sex cohabitation and marriage. Also, entrance into the church would then have to be approved by church leaders.
On Friday, LDS Church leaders sought to quell the uproar by clarifying the rules, though the clarification is unlikely to satisfy most who are angry about them.
The Salt Lake Tribune reports:
…a clarification released Friday by the faith's governing First Presidency said that applies only to children whose "primary residence" is with a same-sex couple. If a child spends weekends with a parent in a same-sex relationship, for instance, he or she still can receive a naming blessing, be baptized or go on a proselytizing mission like any other Mormon.
The clarification sent to lay LDS leaders also said that if a child already has been baptized but is now living with a same-sex couple, the new policy does "not require that his or her membership activities or priesthood privileges be curtailed or that further ordinances be withheld."
"Decisions about any future ordinances for such children," the First Presidency added, "should be made by local leaders with their prime consideration being the preparation and best interests of the child."
The Church also put out a memo trying to educate members about its handbook.
Nearly 1,000 people have confirmed that they will partake in a protest today in Salt Lake City where members wishing to resign from the church will publicly turn in their resignations to church officials.