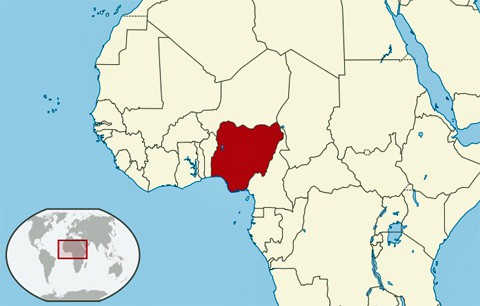 Nigerian newspaper The Punch is reporting that 21 students were arrested for gay sex in Asaba, Delta State at  a state-owned school which was "a beehive of perverse sexual acts" where "male students engage in same sex activities for financial gains."
The paper quotes a police spokesperson who said the police acted on a tip:
"We had it on good authority that the male students allegedly engaged in anal sex. The suspects, upon interrogation, made useful statements to the police while investigations are ongoing."
Human rights watchdog site 76 Crimes notes: "Nigerian newspapers often report on alleged arrests of LGBTI people, but almost never report on any subsequent steps in the legal process, such as trials, acquittal and release, or conviction and sentencing. On investigation, some such reports have turned out to be total fabrications. The Punch article also reiterated two myths about homosexuality that are common in Nigeria and elsewhere — that people adopt a homosexual  orientation for financial gain and that homosexuality is a result of cult activity."
76 Crimes also notes a report that two teens were arrested for gay sex in Lagos, Nigeria, according to a report in Absolute Naija:
Two teenagers, Gideon Harrison, 19, and Ifeanyi Ezeorji, 14, have been arrested by the Lagos State Police Command for allegedly having homosexual sex. The incident happened around the Ikotun area of the state where the two were caught red handed in the act with Harrison acting the man while having sex with Ezeorji through the anus. They were arrested by the Ikotun Police division and have been charged for sodomy.