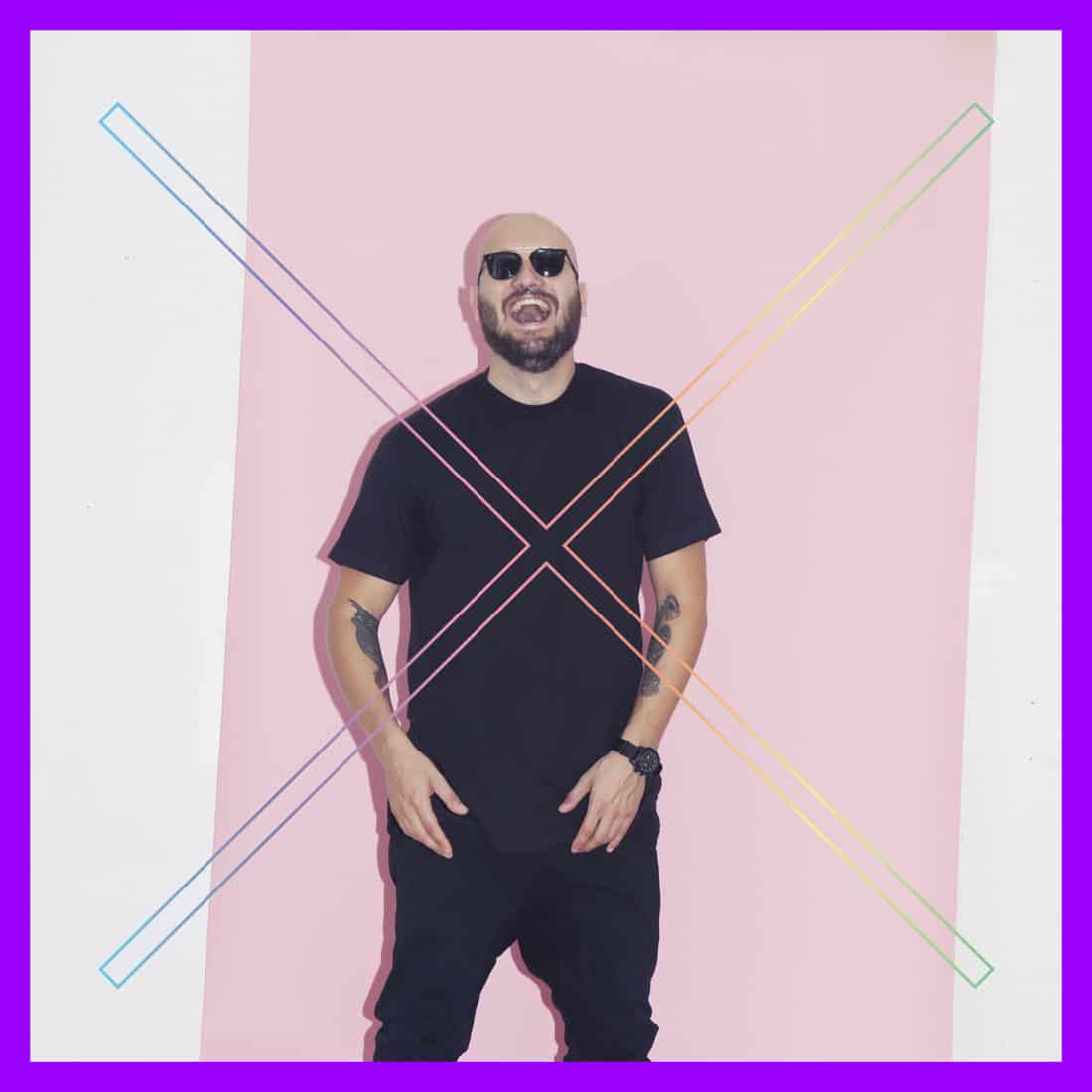 By Josh Appelbaum
[soundcloud url="https://api.soundcloud.com/tracks/232241415″ params="color=9900ff&auto_play=false&hide_related=false&show_comments=true&show_user=true&show_reposts=false" width="100%" height="166″ iframe="true" /]
Although the Crookers name still flies under the radar for most, the duo has quite an impressive discography. Best known for co-production on Kid Cudi's debut single, 'Day N Night,' they were also commissioned for remixes for Lady Gaga & Beyonce, Green Velvet, Ludacris, Britney Spears, and Tiga, and featured Kelis, Róisín Murphy, and Major Lazer on original tracks. As a duo, Crookers bridged a unique production style that mixed elements of house, electronica, trap, and even hip-hop to create a sound that impacts both the electronic and pop music worlds. In late 2012, Crookers member Bot left fellow member Francesco "Phra" Barbaglia, to pursue his own projects. Phra decided to keep the Crookers name and continue producing as a solo project.  The change from duo to solo also signaled a shift in sound, as Phra moves away from the frantic sounds of their earlier productions to a sleeker house music feeling. The shift is apparent in his latest single, 'Withdrawals,' which features WILLS' smooth R&B vocals along with that heavy signature Crookers bass line.
[soundcloud url="https://api.soundcloud.com/playlists/164028298?secret_token=s-B8e1G" params="color=9900ff&auto_play=false&hide_related=false&show_comments=true&show_user=true&show_reposts=false" width="100%" height="450″ iframe="true" /]
Johnnie Walker and Jacqueline Dee's 1980 record 'Farewell to Welfare' has an inherently humorous title, but stands on its own as a is a solid funk song.  Kon (an acronym for King of Nothing) gives the song some added spice (and lasers!) as an update to this little-known classic.
London-based producer VRRS takes a powerful looped vocal sample and seamlessly threads it into 'Need Luv,' a slick, deep house track worthy of repeat listening.
Jägerverb's new EP, Baseliner, mixes ambient and techno styles to create airy, hypnotic tracks that may be considered "dance floor worthy" for some, and "chill out appropriate" for others.  The title track in particular is a stand out and does a nice job of taking the listener on an unconventional musical journey.
George Kelly and the rest of his fellow Chop Shop label mates stay true to the label's implied mantra by taking classic disco, soul and funk songs and updating them with more modern, danceable productions.  'Feet Start Moving' falls right in line, and stays true to its eponymous name.
'Dancing Shoes' is Benoit & Sergio's latest release brings us back into the 80's with some serious electro and new wave-sounds. Clarian adds a bit of restraint and subtlety to the track while keeping true to the original's new wave vibes.
UK Label Aus Music is a personal favorite and can always be counted on for breaking cutting edge new music like Shenoda's new EP, Labour, which houses the wonderfully dynamic 'If I Could.'
OCCUPY THE DISCO (OXD) is a gay, New York City-based DJ collective who got their start curating alternative night life and music events for the LGBT community. The OXD Mirror serves to showcase house, disco and techno tunes that are definitely off-the-beaten-path but rightfully deserve the attention of the gay ear.
Check out these tracks and more on our Soundcloud. For more information on OXD, visit our website at www.occupythedisco.com, like us on Facebook, or follow us on Twitter/Instagram: @OccupyTheDisco.