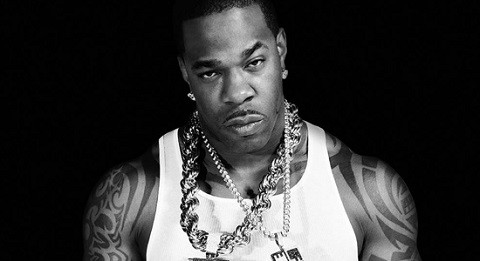 An employee of a New York gym has opened up about the anti-gay attack he endured last August from rapper Busta Rhymes.
Ole Hernandez said the attack came after he told the rapper's cameraman he wasn't allowed into Steel Gym in Chelsea without permission.
Hernandez alleges that Rhymes later arrived at the gym and shouted "you don't know who I am. I'm Busta Rhymes. I'm the real n*gga, you're a f**king faggot, you are a pussy, you are a Mexican crossing the border to come to this country, I will f*ck you up."
The NY Post reports that surveillance video shows Rhymes throwing a chocolate protein shake, which hits Hernandez in the head.
Although not recorded, one of Rhymes' security guards allegedly shoved Hernandez into an office door, breaking it.
Hernandez says he later went to the hospital, where he was treated for swelling and scratches to the head.
The Steel Gym staffer is reported to be furious that Rhymes avoided jail time by cutting a deal with prosecutors and pleading guilty to a violation charge.
He added that he did not in fact know who Rhymes was because he likes mariachi not rap.
Watch security video of the attack below.
(Image labeled for reuse via Flickr)