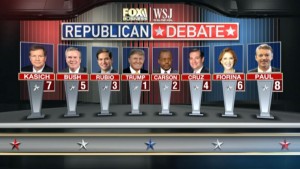 TONIGHT: The Republican presidential candidates face off in a debate in Milwaukee moderated by FOX Business. "Jeb Bush, who limped out of the last debate, is under perhaps the greatest pressure of all. With his poll numbers plummeting to the mid-single digits, the former Florida governor must prove he can handle his rival and one-time friend, Marco Rubio. Ben Carson, who has been under intense scrutiny in recent weeks over his personal narrative, will need to fend off an almost-certain offensive from Donald Trump. Chris Christie, a once-towering figure who rose to prominence through his larger-than-life persona, aims to demonstrate he can make a splash in the less-watched and lower-profile undercard debate."
2016 ELECTION: Jeb Bush says he'd go back in time and kill baby Hitler: "Hell yeah, I would! You gotta step up, man."
HOOKING-UP: A sign for the gay social network Hornet was spotted outside tonight's GOP debate: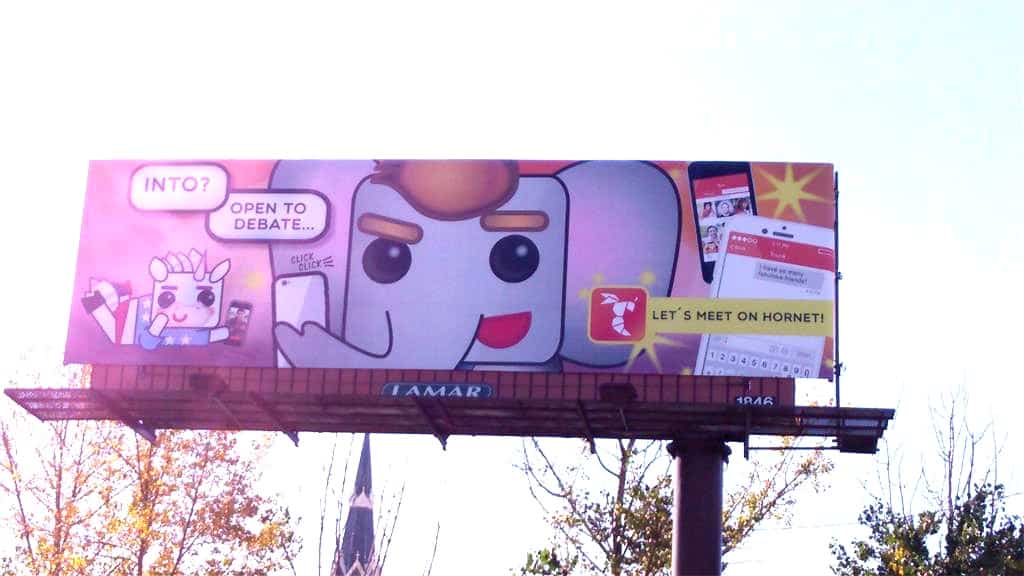 SOCIAL MEDIA: Cristiano Ronaldo is super-efficient at selfies.
CONSERVATION: War over elephants in Congo with more than 200 poached this year: "The park's 120 rangers, backed by up to 60 Congolese soldiers, put their lives at risk to protect the animals, but poachers now have grenades, rocket launchers and even helicopters and fatalities are common."
VOWS: Transgender author and activist Janet Mock got married to Aaron Tredwell in Hawaii: "Though a wedding doesn't make a marriage, being able to show up and declare our commitment in front of the people we love meant everything to us. The whole day was a statement on the transformative power of being seen for who you really are and being loved not despite your past and experiences but because of it."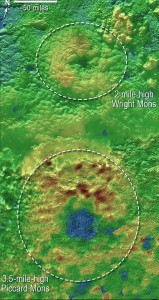 SPACE: New data on Pluto suggests that the planet has volcanoes that shoot ice: "The informally named Piccard Mons towers 5.5 kilometres in elevation and has the same shape as volcanoes we see on Earth – but with ice slurry standing in for lava. The relatively puny Wright Mons stands 3.2 kilometres high and looks the same way. Volcanoes are common on the solar system's rocky inner planets, but they weren't expected so far out. 'Whatever there are, they're definitely weird, and volcanoes are probably the least weird explanation at the moment,' says New Horizons team member Oliver White.
HEALTH: Antibiotic commonly prescribed for gonorrhea is losing effectiveness: "The antibiotic cefixime is one of seven drugs used to treat the venereal disease. It is not usually the first choice — the feds still recommend ceftrixione — but it is still widely prescribed when ceftrixione is not available."
TOO HOT FOR TUESDAY: Robbie Rogers shares OUT100 photos.