WEATHER: A new late season tropical depression has formed in the Atlantic, and it will become a tropical storm. "This will probably finish off the strange 2015 Atlantic Hurricane Season, but tropical systems can and have formed as late as December." UPDATE: It has become a tropical storm.
WAR ON CHRISTMAS: Some People are really pissed that Starbucks red holiday cups have eschewed the greeting "Merry Christmas". Especially blowhard wingnut Joshua Feuerstein who decided to play a trick on the company. Oh, and he brought his gun.
[fbvideo link="https://www.facebook.com/joshua.feuerstein.5/videos/689569711145714/" width="480″ height="400″ onlyvideo="1″]
CLIMATE: Earth's climate entering new, bad "permanent reality": "Concentrations of CO2 stood at a global annual average of 397.7ppm in 2014, up from about 278ppm in 1750, and the UN said the global annual average is likely to pass the symbolic 400ppm milestone in 2016. Scientists say that the 'safe' level of CO2 to avoid dangerous global warming is more like 350ppm."
RUSSIA: Elton John isn't going to risk being poisoned when he speaks to Putin: "I am not going to say 'Hey Vladimir you have got to f***ing change this'. Or I will get a quick Polonium injection and I will be f**ked"
ISRAEL: Benjamin Netanyahu is at the White House today. "But few believe their relationship can ever be more than coolly transactional. Undergirding their personal disconnect are different world views. Mr. Obama sees Mr. Netanyahu as captured by a hard-line philosophy that blocks progress. Mr. Netanyahu considers Mr. Obama hopelessly naïve about one of the world's most volatile neighborhoods." And Michele Bachmann wrapped up a trip to Israel: "Former Congresswoman Michele Bachmann wrapped up a tour of Israel with a renewed drive to convert as many Jews as possible to Christianity."
TECH: My dad died in an Airbnb rental, and he's not the only one. What can the company do to improve safety?  "The rope swing looked inviting. Photos of it on Airbnb brought my family to the cottage in Texas. Hanging from a tree as casually as baggy jeans, the swing was the essence of leisure, of Southern hospitality, of escape. When my father decided to give it a try on Thanksgiving morning, the trunk it was tied to broke in half and fell on his head, immediately ending most of his brain activity.
SPACE: NASA reveals 'Tron' spacesuit for astronauts on Mars.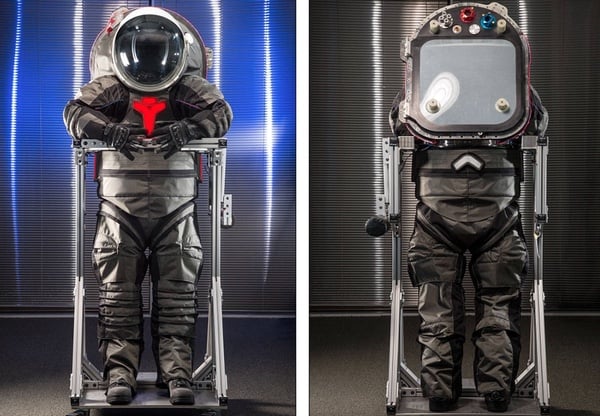 FILM: On the Colorado college students who banned Roland Emmerich's Stonewall: "Identity? Safety? No one's safety is remotely threatened by the screening of a movie, least of all a movie as tame as Stonewall. Whatever its faults, the film does not put trans students—or anyone else—in danger by the mere fact of its existence. And even if the film did have an extremely anti-trans agenda, that would be all the more reason to screen it and let students pick it apart. There is no danger in letting evil ideas be openly discussed and debated so long as we are confident in our own ability to use reason to defeat them."
2016 ELECTION: Bernie Sanders leaving tech money on the table?: "While Hillary Clinton makes Northern California a regular stop in her incessant dash for cash, her challenger isn't even trying to woo the Valley's wealthy, liberal magnates. Sanders has visited the region just once since launching his campaign, and not to raise money, while Clinton has made three fundraising trips here. And his team is doing little to reach potential donors, even the progressives among them, according to Democratic fundraisers."
MONDAY MORNING MAN: Former One Direction star Zayn Malik's shares some budding cleavage and bedroom eyes.
https://instagram.com/p/91pMGNQj7B/?taken-by=zaynmalik
MUSIC: Zayn's former bandmates released a new track on Friday: