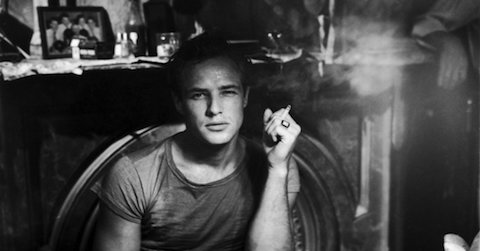 Check out our weekly guide to make sure you're catching the big premieres, crucial episodes and the stuff you won't admit you watch when no one's looking.
— Hollywood legend Marlon Brando gets an intimate documentary treatment in Listen To Me Marlon, Saturday at 9 p.m. Eastern on Showtime. The film is mostly narrated by Brando himself via a collection of audio clips collected throughout the years.
More picks for TV this week below!
— Logo highlights the stories of six LGBT elders in Boston tonight in a new documentary, Gen Silent. The film explores the unique challenges facing LGBT elders facing discrimination, finding housing and seeking healthcare.
https://www.youtube.com/watch?v=pMukZ509DDY
— It looks like we'll finally get some intel on the dearly departed bathtub momma in this week's episode of Scream Queens, titled "Mommie Dearest." Or maybe we'll get a hysterical rant on using wire hangers. Either way, it should be a wild hour Tuesday at 9 p.m. Eastern on Fox.
https://www.youtube.com/watch?v=rDOc0VNz2wo
— Detective John Lowe (Wes Bentley) continues to unravel on American Horror Story: Hotel, Wednesday at 10 p.m. on FX. Waking up covered in blood still beats bedbugs, if you ask us.
https://www.youtube.com/watch?v=wgy23dwA9Ew
— Get a glimpse of the next generation of great designers on Project Runway: Junior, premiering Thursday at 9 p.m. Eastern on Lifetime. The competition follows aspiring fashionistas ages 14-17 under the gentle guidance of Tim Gunn.
What are you watching this week on TV?