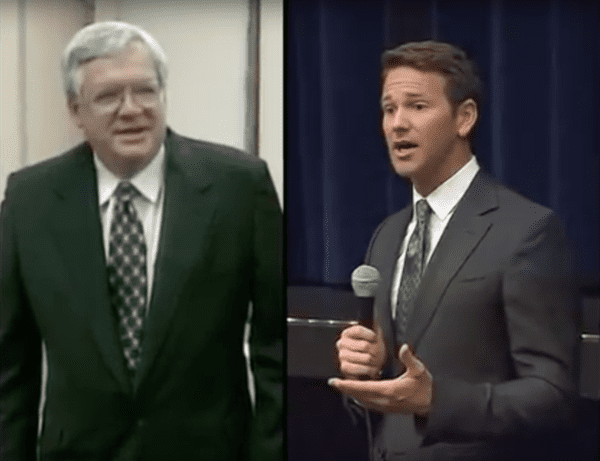 CNN's list of top 10 scandals and controversies of 2015 includes a few familiar anti-gay faces. Coming in at number 9 is what CNN calls "state of denial", a category that includes embroiled Illinois politicians Aaron Schock and Dennis Hastert.
In the video, narrator Joe Johns says,
"2015 was yet another banner year for Illinois politicians in big trouble. Former House Speaker Dennis Hastert got caught up in sexual misconduct and hush money allegations. Former Congressman Aaron Schock resigned after mis-using taxpayer money including to redecorate his office in the style of the Downton Abbey TV show."
Also on this year's list of biggest scandals and controversies are Martin Shkreli, Josh Duggar, Rachel Dolezal and others.
Which scandals did you find the most Schock-ing in 2015?
Watch CNN's list below: